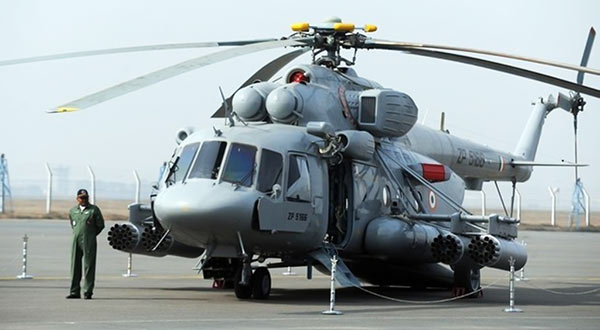 A helicopter, which was part of Prime Minister Narendra Modi's entourage on his two-day Sri Lanka visit, remains grounded in Kandy after it developed a technical problem, officials said today.
The Mi-17 helicopter is grounded at the Asgiriya grounds after it failed to take off yesterday when Modi departed in his special flight.
Sri Lankan air force has helped identify the fault with the helicopter which awaits spare parts from India, officials said.
A fleet of helicopters were used for Modi's travel from Colombo to Dikoya, Kandy and from there back to Colombo International airport to return home yesterday.
Several houses in the central town of Hatton lost their roofs when the helicopters landed at two grounds in the area and at least one woman was injured, local media reported.
Modi wrapped up his Sri Lanka visit yesterday during which he took part in the the International Vesak Day celebrations and addressed Indian-origin Tamils.
He addressed the Tamils of Indian origin in Dickoya town in the tea growing Central Province of Sri Lanka and inaugurated a Rs 150 crore super-speciality hospital built with India's assistance.
(India Times)