ERIC SOLHEIM STRIPPED OF HIS POWER AND FIRED FROM CABINET IN NORWAY
Posted by Editor on March 23, 2012 - 1:35 pm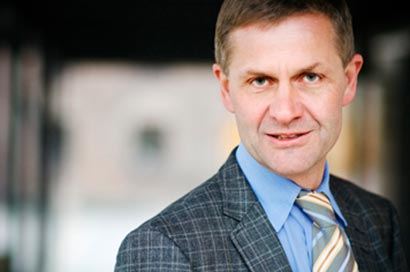 Onlanka News – By Walter Jayawardhana reporting from Los Angeles
The Norway Broadcasting  (NRK) reported  the country's UN special envoy to Sri Lankan peace process and the powerful leftist politician Eric Solheim has been stripped of his Ministerial titles-both of environmental issues and foreign aid and replaced by younger ones in the party in the country's coalition government.
In Sri Lanka his "peace process"  never won the confidence of the majority Sinhalese people and had been openly accused of being partial to the LTTE leadership. The late Anton Balasingham  ,a fellow leftist traveler like him had high praise for him and a close friend.
A Norwegian publication said the replacement " will give another victory to Vladimir Putin in the Russian Geo Politics in the High North including in Asia, to many,  "Frenemy" to the US."
The pro-LTTE Tamil Net commenting on Solheim said: "However, LTTE's confidence in Solheim and Norway was seriously affected in 2003, when the movement started realizing that the so-called Oslo Declaration was a trap. The LTTE leadership was then forced to work in a new direction by formulating ISGA proposals.
"Last year, the main criticism of Norway's evaluation report on the failed peace process was about the way the process had been steered: not telling the world the truth by quitting the process when it was leading to a crisis and the way the development strategy was handled during the process.
"Making his presentation at the release of the report, Mr Solheim came out with several remarks, revealing his as well as India's role in the peace process.
"Speaking at the event, Mr Solheim tried to paint a star-crossed picture, when he said that nobody expected the war to end like that.
"But more and more evidences surfacing confirm that what happened was planned genocide – planned for years at some quarters." The Tamil Net said.
Solheim led Norway's climate negotiations, promoted environmental causes and been in charge of Norway's foreign aid and development programs. NRK reported that new SV leader Audun Lysbakken told Solheim he was being replaced while at work Wednesday. Solheim headed as scheduled for Buskerud County to participate in a debate on predator policies Wednesday night and wouldn't talk about the pending government shake-up. "I have absolutely no comment," he told NRK.
Latest Headlines in Sri Lanka