FCID records statement from Shiranthi
Posted by Editor on June 1, 2015 - 2:41 pm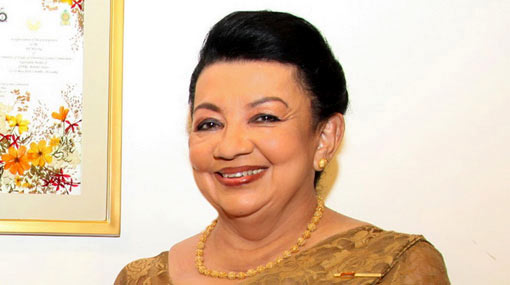 The Financial Crime Investigation Division (FCID) today recorded a statement from former first lady Shiranthi Rajapaksa at a venue outside the FCID Office in Kollupitiya, Police Spokesman Ruwan Gunasekara said.
He said that he was not informed of the venue Mrs. Rajapaksa was questioned and said the statement had been recorded at a separate venue because of a protest held outside the FCID this morning.
A demonstration was also held in Hambantota on Sunday (31) in protest over the decision to summon the former first lady to the FCID.
In a post on social media Namal Rajapaksa MP earlier claimed that,
"My Mother just received a notice to appear before the Financial Crimes Investigation Division (FCID). My Mother has always stayed away from politics. Does she deserve this harassment?! "Yahapalanaya" seems just a facade for this government. Vengeance isn't "good governance." Targeting my Mother proves it. President Rajapaksa and I, as politicians, are always ready to face political vengeance. But I wish they would leave my Mother & brothers alone."
The statement had been recorded with regard to the Siriliya Foundation headed by Mrs. Rajapaksa.
Latest Headlines in Sri Lanka