Eschew all misdeeds for a just society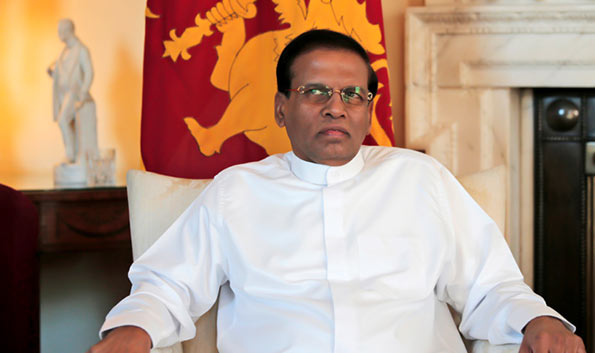 We welcome the dawn of Poson Pasalosvaka Poya with devotion along with due respect and honour to Arahant Mahinda thera who bestowed Buddhism to the Sri Lankan Nation with its attendant cultural heritage and honour, President Maithripala Sirisena said in a message to mark Poson Poya.
The message said Arahant Mahinda Thera who arrived in Sri Lanka 230 years after the Buddha's Parinibbana brought peace and tranquility not only to the people in Sri Lanka in entirety but also to the fauna and flora and the environment.
The philosophy of simple and frugal living he taught society through example by shunning a life of enormous wealth, happiness and grandeur has brought relief to our lives.
The Mihindu Guhava which drew the attention of devotees during the Poson season also exemplified it.
The message of the Dhamma which arose in the ancient past centred on Mihintale, has bequeathed glorious kingdoms like Anuradhapura and Polonnaruwa to our nation.
We can witness the ruins of the cultural heritage created from the spiritual nutrition received from Buddhism even today.
It is the teaching and discipline received through Buddhism that we can lay claim to such a creative past. Our heads of state from the ancient past strived to create a just society for all by taking a leaf from the Dhamma.
Today we have taken steps to build the disciplined country which was slipping away from us.
Current state policy is to eschew all misdeeds and build a society where everyone can live as respectable citizens on the basis of the Buddhist theme.
Yo che Vassanag jeewe – kuseetho Heena Veeriyo
Eka Hang Jeevithang Seiyo, Veeriya marahatho
According to Buddha's teachings a day's life as a courageous person is far greater than a 100 year life of an indolent person.
In this Poson season let us all resolve to make our spiritual and physical lives victorious by living according to procedure with determination and courage.
Wish you all a happy Poson festival.
---
Let us enrich our lives spiritually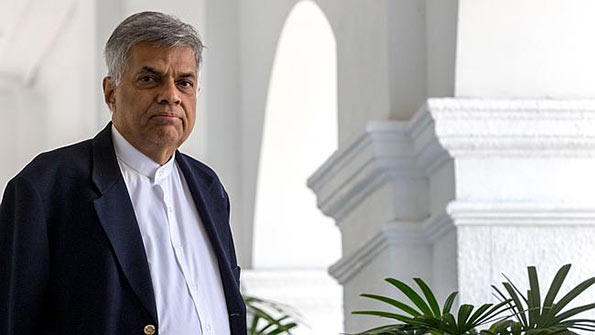 On Poson Poya day we celebrate the advent of Buddhism, the greatest spiritual philosophy, originated in the East, to our motherland, Prime Minister Ranil Wickremesinghe said in a message to mark Poson festival.
The message: This event, with a great historical and religious significance, was a prime objective of the missionary service of Emperor Dharmashoka, where Arahant Mihindu Thera brought Buddhism to Sri Lanka and it is a turning point in our land and our culture, as well.
King Devanampiyatissa followed by his men engaged himself in a game of hunting embraced Buddhism and it made Sri Lankan people becoming followers of the teachings of the Buddha which is based on emancipation, non-violence and loving-kindness.
This new revival did not restrict only to the minds of people but it did spread to the fields of governance, literature, agriculture, irrigation, etc.
No invasion has been taken place in the history to propagate Buddhism. It owns a unique place among the other religions and philosophies by being a religion that creates a conducive environment for co-existence, respecting other religions as well as cultures.
However, in today's world this noble teaching based on compassion and non-violence has been challenged, due to the extremist, short-sighted and violent acts and it is regretful.
It is our responsibility to change this situation. Let us enrich our lives spiritually, not materially and live with co-existence, respecting other religions and cultures.
I wish you peace and contentment on this Poson festival where all hearts will be filled with the sense of co-existence and trust.
May Triple Gem Bless You!