Ferry with 476 people sinking off South Korea
Posted by Editor on April 16, 2014 - 9:37 am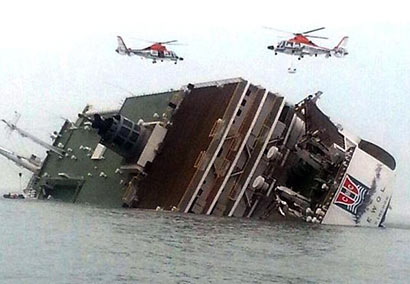 SEOUL—A South Korean passenger ship carrying more than 470 people, including many high school students, is sinking off the country's southern coast Wednesday after sending a distress call, officials said. There are no immediate reports of causalities.
The ferry with 476 people including 325 high school students was sailing to the southern island of Jeju when it sent a distress call Wednesday morning as it began leaning to one side, according to Ministry of Security and Public Administration.
A total of 18 helicopters and 34 rescue boats have been sent to the area and 110 people have been rescued so far, ministry officials said.
Photos from South Korean media show the ship on its side as rescue vessels are nearby.
Government officials say they have no further details. Calls to South Korea's coast guard headquarters weren't immediately answered. (AP)
Latest Headlines in Sri Lanka