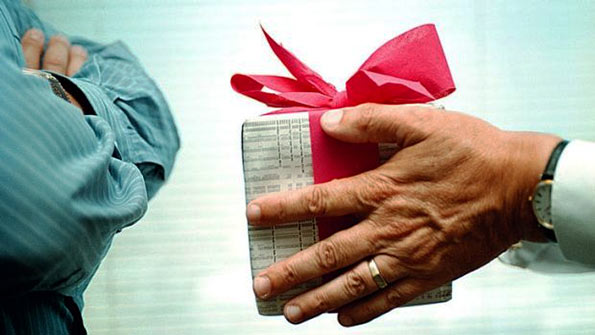 Giving seasonal gifts to state employees could amount to an act of corruption.
The Commission to Investigate Allegations of Bribery or Corruption (CIABOC) has given this warning to the Ministry of Public Administration and Management and seven business chambers.
In its directives, the CIABOC has said it is aware of instances where public servants are soliciting and accepting gratifications from private companies by way of seasonal hampers during the festive season. "This is an offence under section 19(c) of the Bribery Act. Any person who aids and abet any public servant in committing the offence is also liable to be tried under section 25 of the Bribery Act."
"According to the law, government officers cannot accept any gifts or offers from anybody. Once they do, they are under obligation of fulfilling the certain needs of a corporate entity. The Commission will take stern action against these officers and prosecute them under Bribery laws," CIABOC Director General Sarath Jayamanne told the Sunday Times.
The CIABOC has written to at least seven corporate business bodies on granting offers of Christmas hampers, seasonal gifts, gift vouchers, airline tickets and prepaid holiday packages to state employees.
Meanwhile, the Ministry will tomorrow issue a circular to all government department employees directing them not to accept any gifts or any form of 'gratifications' from the private sector as it is considered a bribe under the law.
"I have already signed the circular to be issued all government departments," Ministry Secretary J.J. Rathanasiri said.
Ceylon Chamber of Commerce, the largest business chamber in the country, said that it had circulated the CIABOC directive to all its members.
"As a professional body, we have communicated the state's anti-corruption agency's request to all our members, but it is up to them to follow the regulations or not, one of the chamber directors, Dhara Wijayatilake, said.
(Source: The Sunday Times)