Final draft of US-prepared new Constitution ready – Keheliya
Posted by Editor on November 2, 2017 - 8:55 am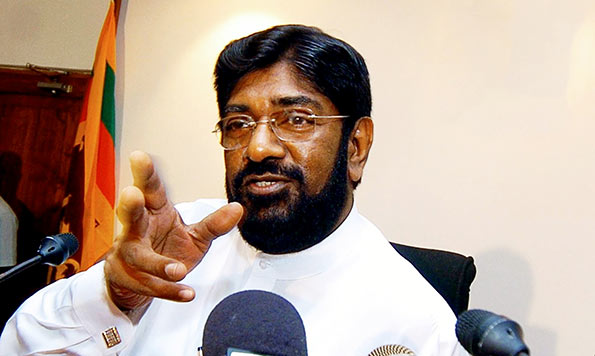 There is no point in debating the interim report of the Constitutional Assembly Steering Committee as the final draft of proposed constitution has already been prepared by the US and given to the government, UPFA Kandy District MP Keheliya Rambukwella says.
In a brief interview with The Island, the former Minister said: "When a group of Sri Lankan MPs including me visited the US recently, we were told by a US Congressman that the US had prepared the final draft of the new constitution and sent it to the Sri Lankan government. The name of the Congressman is David Price. We were attending a congress meeting on Sri Lankan affairs.
MPs Wasantha Aluvihare, E. Saravanapavan, Anuradha Jayaratne and Buddhika Pathirana were also there.
Price did not know I was from the Opposition. He said almost everybody had accepted the draft constitution for Sri Lanka except a bunch led by Mahinda Rajapaksa. "Then, I told Price that I was one of the members of that bunch."
"The ongoing debate is only an attempt to rubber-stamp a US-made constitution for Sri Lanka. Those who do not agree with this can ask the UNP MPs who were with me. Anyone can also go and question the US Embassy in Colombo."
(Source: The Island – By Saman Indrajith)
Latest Headlines in Sri Lanka