Fingerprint attendance system again mandatory for government employees in Sri Lanka
Posted by Editor on May 15, 2023 - 5:09 pm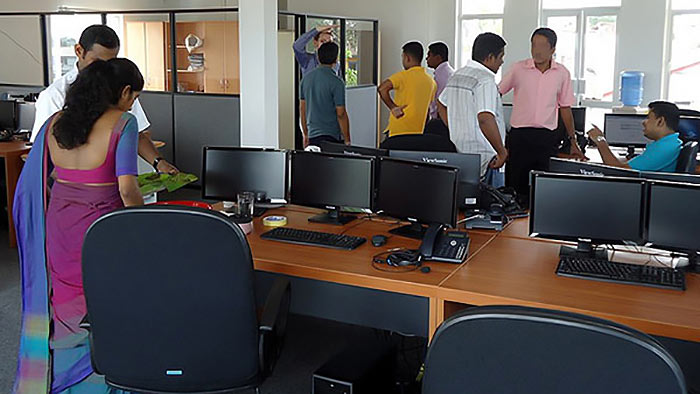 The use of fingerprint scanner machines to mark attendance is again mandatory for government employees in Sri Lanka from today (May 15).
The use of fingerprint scanners to confirm the arrival and departure of government employees to offices, was made mandatory in 2009 in Sri Lanka.
However, during the COVID-19 crisis, the Sri Lanka Government suspended the use of fingerprint machines as a precautionary measure.
However, the use of fingerprint scanner machines to mark attendance is mandatory again from today (May 15) after information was reported that some state employees had taken advantage of it, by mentioning their arrival time as 08:00 AM, although they had arrived at work at 10:00 AM.
Further, it is reported that many government employees have obtained overtime allowances in such a manner, and it is reported that this situation was more commonly observed within the Ministry of Health.
The circular related to the matter was issued on May 12 with the signature of the Secretary of the Ministry of Public Administration, Home Affairs, Provincial Councils and Local Government, K.D. N. Ranjith Asoka.
Latest Headlines in Sri Lanka