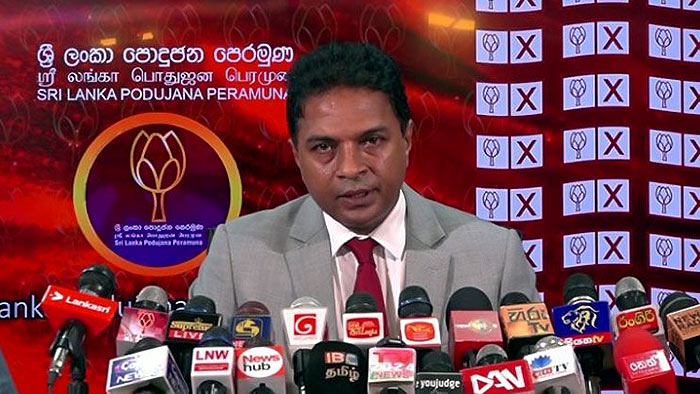 No request was made to the President Ranil Wickremesinghe to re-appoint former President Mahinda Rajapaksa as the Prime Minister of Sri Lanka, the General Secretary of the Sri Lanka Podujana Peramuna (SLPP) Sagara Kariyawasam said.
SLPP General Secretary Kariyawasam told a news conference that if Mahinda Rajapaksa is to be brought in as the Prime Minister, then he would be brought in with the blessings of the people and not in secret with heavy security in place.
"Baseless news is being spread that there is a plan to bring in Mahinda Rajapaksa as the new Prime Minister and hence heavy security is in place in Colombo. Some politically bankrupt people are spreading this news to gain cheap publicity," he said.
Meanwhile, the SLPP Parliamentarian Namal Rajapaksa says that former President Mahinda Rajapaksa is not ready to obtain the Prime Minister post through conspiracies but by the people's power.
"He left the Prime Minister post with the people, and if he returns to the leadership of this country again, it will also be with the people", he said.