Fitch downgrades Sri Lanka as political crisis dents confidence
Posted by Editor on December 4, 2018 - 10:41 am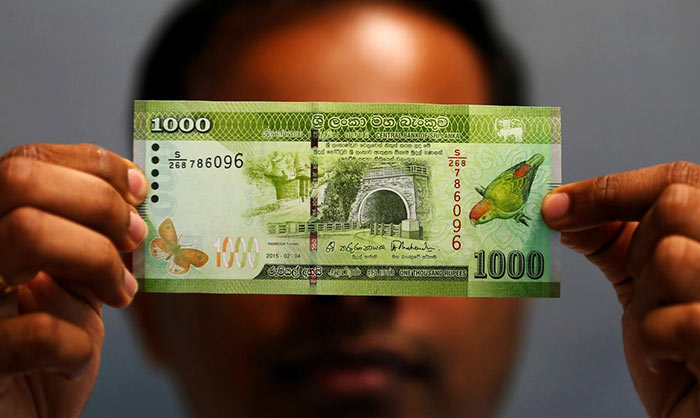 Credit rating agency Fitch downgraded Sri Lanka on Tuesday, citing refinancing risks and an uncertain policy outlook, after President Maithripala Sirisena's sacking of his prime minister in October triggered a political crisis.
The move, criticised by the country's central bank, comes two weeks after a similar downgrade by Moody's.
The rating agency said the downgrade, by one notch to B from B+, reflects the risk of a slowdown in debt reduction as a result of the crisis, noting Sri Lanka has a heavy external debt repayment schedule between 2019 and 2022.
"Investor confidence has been undermined, as evident from large outflows from the local bond market and a depreciating exchange rate," Fitch said in a statement.
The rating agency said that plans to raise funds through bilateral and commercial borrowing, or through the exercise of foreign currency swaps, could be challenging in the current political climate. The 2019 budget has already been pushed back.
"It is a mess at the moment," an official in the country's finance ministry told Reuters, adding the downgrade would raise borrowing costs by a few percent.
"We have to come out of this dragging political crisis. The borrowing cost is anyway going to rise with this," said the official, who declined to be named.
The central bank said both Fitch and Moody's have been too hasty in their decisions.
"We are of the view that actions by both rating agencies are too hasty as their decisions are based on short term political uncertainties. Such uncertainties could be very short lived only for couple of weeks," Central Bank Senior Deputy Governor Nandalal Weerasinghe told Reuters.
The rupee currency has weakened nearly 17 percent so far this year, while yields on Sri Lanka's dollar bonds due in 2022 have risen by more than a percentage point to 8.24 percent since the crisis began.
(Reuters)
Latest Headlines in Sri Lanka