Fonseka to contest Parliament polls
Posted by Editor on May 24, 2015 - 6:15 am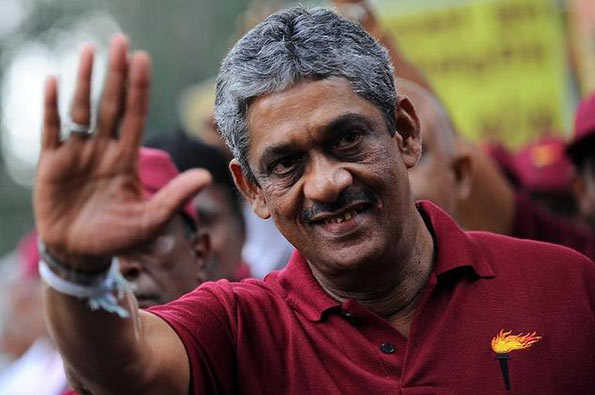 Democratic Party leader, Field Marshal Sarath Fonseka says he will contest the next Parliament elections.
Fonseka said that he will contest together with other members of his political party and will later decide who to support once the elections are over.
He also said that his wife Anoma Fonseka will also contest the next Parliament elections.
Fonseka lost his Parliament seat after his civic rights were removed by the former Government.
However President Maithripala Sirisena restored all his rights and military accolades and also promoted him to the rank of Field Marshal.
The former Army Commander meanwhile said that he has no issues with the United National Party or the Sri Lanka Freedom Party but the Democratic Party will contest the elections independently.
He also denied reports of a rift between him and Prime Minister Ranil Wickremesinghe.
(Colombo Gazette)
Latest Headlines in Sri Lanka