Foreign company owned 3 explosive containers exploded – Karadiyanaru, Batticaloa
Posted by Editor on September 17, 2010 - 2:37 pm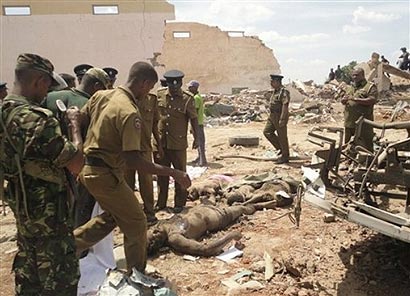 According to the latest information, three explosive containers belonged to Chinese company engaged in highway construction in Eastern Province had exploded short while ago.
According to sources two Chinese nationals of the construction company had come in a double cab and two dump trucks to obtain explosives from containers. Sources further said one dump truck had blasted accidentally and due to a sympathetic detonation all the containers had exploded.
The explosives were used for highway construction and the containers were parked at the Karadiyanaru Police station premises in order to provide more security for the explosive containers.
Over 20 personnel were killed due to the explosion including 2 Chinese nationals, Police sources further said. People received injuries were rushed to the Batticaloa hospital and some of them are in critical condition.
It is revealed that there is no any sabotage or terrorists activity behind the explosion, the explosion solely because accidental detonation taken place.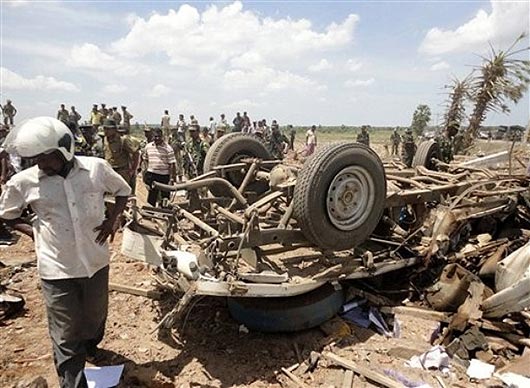 Latest Headlines in Sri Lanka