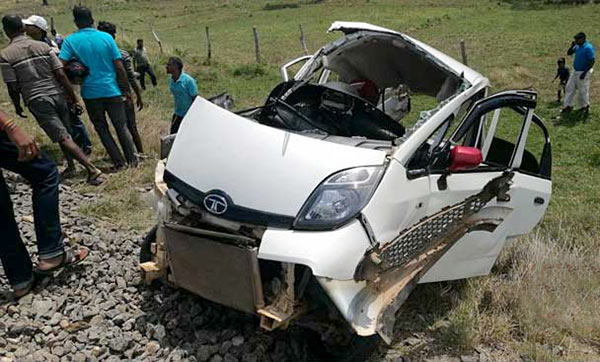 At least four people were killed and another two hospitalised when the KKS –Matara express train crashed with a car at an unprotected railway crossing at Pandiyan Koyil Kulam in Omanthai this morning.
The car had collided with an express train en route from Jaffna to Matara, said Police.
The injured persons have been admitted to the Vavuniya hospital for treatment.
Omanthai Police is conducting further investigations on the incident.