Sirisena slams cardboard generals, seeks official history
Posted by Editor on September 16, 2018 - 6:25 am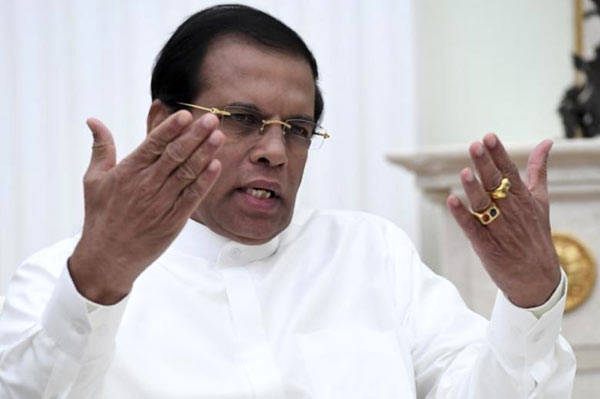 President Maithripala Sirisena announced plans to compile an official history of the country's decades-long separatist war saying that books written by some retired officer were works of self-promotion as war heroes.
He did not name names, but said books on the 37-year-old war were projecting the author as the sole hero. The books also reflected the rivalries between senior officers.
"While there was close cooperation among seniors, there were some who harboured enmities. These hostilities are continued even after retirement," the president said addressing heads of news organisations."When you read the books, you get the impression that the author was the only hero."
The president's remarks were clearly aimed at retired army general Kamal Gunaratne's 741-page "Road to Nandikadal" released a day after he retired from the army.
Several two and three star generals have privately disassociated themselves with much of the content and rejected several accounts of key battles, including a heroic defence of Muhamalai.
Gunaratne's book also became controversial because it buttressed the allegations of war crimes against government forces.
Finance Minister Mangala Samaraweera said last year that "Road to Nandikadal" was a catalogue of atrocities committed by government forces since early 1980s.
Setting fire to homes of Tamil civilians, killing innocent civilians and plundering valuables of homes under the guise of cordon-and-search operations have been listed by Gunaratne in minute detail.
The minister said the language used by Gunaratne also indicated that he derived pleasure by seeing death and destruction around him and in his own words he had admitted that as an officer he did nothing to discipline soldiers under his command.
President Sirisena said he recently invited all retired military commanders for a brain storming session to put together a volume on the official history of the war.
"This is something that no president has done," he said. "I invited all the former commanders of the tri forces and we had a discussion. What I want is to compile an official record of the war."
(Source: ECONOMYNEXT)
Latest Headlines in Sri Lanka