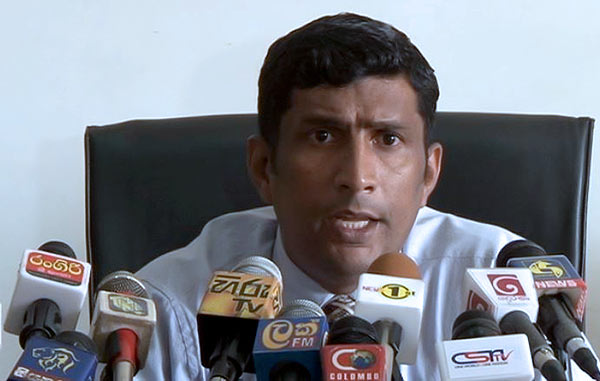 The Government Medical Officers' Association (GMOA) yesterday urged the Government to make the Supreme Court aware of its stance on the Malabe South Asian Institute of Technology and Medicine (SAITM), without further delay.
GMOA Secretary Dr. Navin De Zoysa said that a letter will be sent to the President requesting him to make arrangements to present the stance of the Government on SAITM to the Supreme Court.
Addressing a press conference in Colombo Dr. Zoysa said first the Government should obtain the Sri Lanka Medical Council's views on the set of proposals presented by the Government on SAITM on April 7.
"This is because the sole responsibility of taking decisions on the technical facts goes
to the SLMC which had been established by the Medical Council Ordinance Number 24 of 1924 (an Act passed in Parliament)" Zoysa said.
Dr. De Zoysa pointed out the government should not delay in announcing its stance to the Supreme Court, as an islandwide strike has been planned by several trade unions over the SAITM issue.
He said the Government's April 7 Proposals had acknowledged the facts that SAITM training is not sufficient for its students, the Neville Fernando Hospital does not meet the required standards to train medical students, the MBBS degree offered by SAITM cannot be accepted under prevailing conditions.The SLMC plays the key role in regulating the standard of medical education, he added.
(Source: Daily News – Nadira Gunatilleke)