Gota questioned over 'gold' statues
Posted by Editor on February 18, 2017 - 7:30 am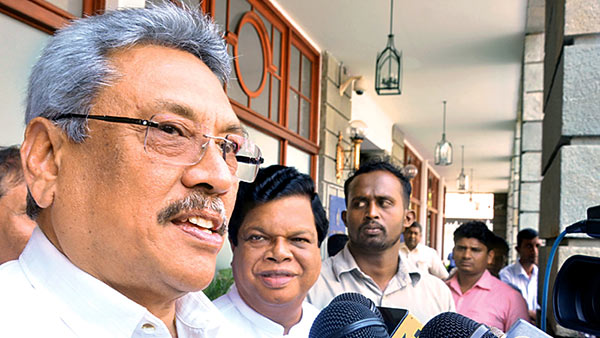 The Financial Crimes Investigations Division (FCID) yesterday questioned former Defence Secretary Gotabhaya Rajapaksa as to how the gold seized by the Customs Department was used to make statues kept at the Sandahiru Seya chamber.
Rajapaksa arrived at the FCID yesterday around 9.30 a.m.
The FCID received a complaint that the statues enshrined in the chamber are not made of gold though gold worth millions of rupees were acquired from the Customs Department to make these statues.
It was said the statues were gold plated.
He was questioned for two hours over his alleged involvement in this incident.
The former Defence Secretary was further questioned as to how the Defence Ministry obtained gold for this although it was in the possession of the Customs Department.
(Source: Daily News – By Vijayani Edirisinghe)
Latest Headlines in Sri Lanka