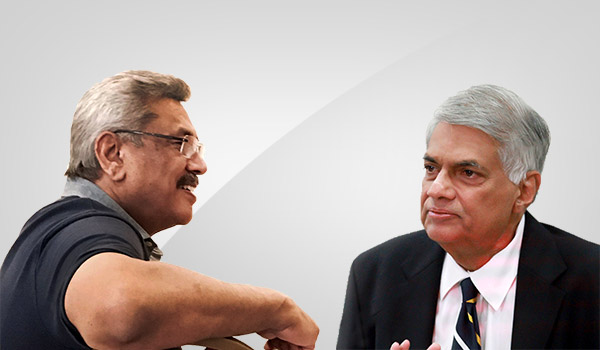 The meeting with the former PM Ranil Wickremesinghe was held to discuss as to how the prevailing volatile situation could be resolved while preventing chaos from taking place, says the former Defense Secretary Gotabhaya Rajapaksa.
He stated this addressing the media following an event held with the patronage of Prime Minister Mahinda Rajapaksa today (02).
Meanwhile, CMC member Milinda Rajapaksha, who is the Spokesperson to Mr Gotabaya Rajapaksa, says that the former Defence Secretary went to Temple Trees as a nominee of the President and Prime Minister on the invitation of Mr Wickremesinghe.
He stated that no other parties were present in this closed-door discussion.
"At this brief meeting, they have discussed measures to be taken to avoid any chaos and negativity perceptions from the international community that could unexpectedly erupt in the face of the prevailing volatile situation."
"Mr Rajapaksa has mentioned that The President and The Prime Minister have garnered the confidence and support of the majority in Parliament."
"Mr Wickremesinghe has, in turn, expressed that he too was confident of the support of the people to protect the democracy and supremacy of the Parliament and he is ready to prove it," the spokesperson said.
(Source: Ada Derana)