Government's income increased by 30 per cent – Finance Minister
Posted by Editor on January 5, 2017 - 5:37 pm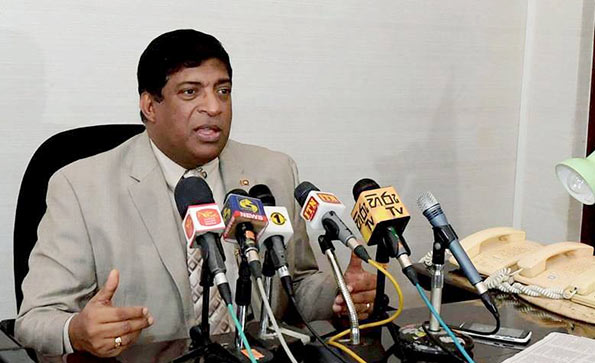 During the year 2015-2016 the income of the government has increased by Rs.160 million which is a 30 per cent increase said Finance Minister Ravi Karunanayake.
He said the income in 2012 was 1068 million in 2013 it increased to 1153 million, 2014 it increased to 1205 million, 2015 to Rs 1461 million and it increased to Rs 1660 million in 2016.
In the last few years the income of the Excise Department was Rs 2200 million but now it has increased to Rs 11000 million. Minister said that an inquiry should be launched to find what happened to Rs 8000 million.
We have launched about 35-40 development projects during these weeks and it took time to launch these programs as we wanted it to be done clean.
The money earned by leasing the Hambantota port will be used to pay the debts while the balance will be kept as reserves said the minister.
Some of the people who were working for the previous governor of the Central Bank are making lies about the situation at the Central Bank and in the future with the permission of the President and the Prime Minister I will tell the truth to the public said the minister. He further said that to cover up all these the people are spreading lies about the Hambantota port.
He said that though unwilling he had to increase the value added tax by 4%
(Government News Portal)
Latest Headlines in Sri Lanka