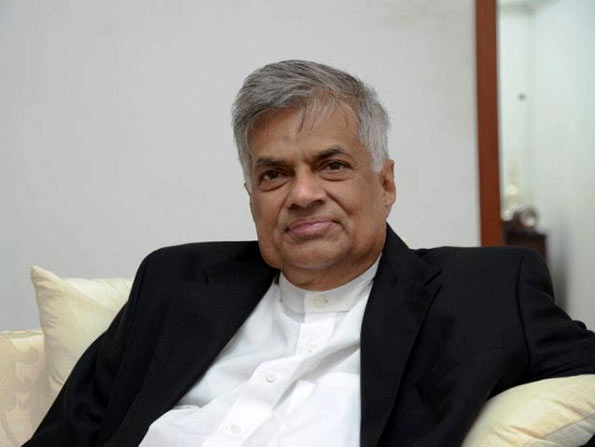 The government is faced with the task of paying Rs. 400 billion for construction projects undertaken by the previous government, said Prime Minister Ranil Wickremesinghe yesterday.
He also said that the government would bring the matter before Parliament to decide on how to find this amount.
"Many buildings were constructed at various places including Temple Trees,"
the Prime Minister said. "I suspended the construction of one of the two proposed buildings at Bentota which had not yet commenced."
The Prime Minister also assured that the government would pay the contractors who completed the Gamen Gamata-Doren Dorata projects in the Matara District in 2014, as soon as possible. The Prime Minister also said that priority would be given to the projects that funds had been allocated for by the then government. He added many projects had been commenced without a single rupee been allocated for them. Prime Minister Wickremesinghe made these observations yesterday in the meantime when Provincial Councils and Local Government Deputy Minister Karunaratne Paranavithana was responding to a question raised by opposition MP Dullas Alahapperuma for oral answers.
MP Alahapperuma said that those contractors were not rich people and mostly farmers. He added that they had not been paid for nearly a year for their completed projects. He inquired as to whether they would be paid.
At this stage, the Priem Minister said that many projects had been commenced by the previous government, including the Gamin-Gamata, Dorin-Dorata, Walawwen-Walawwata etc.
He added, however, that money had not been allocated to these projects. He said measures would be taken to pay the contractors of those projects once the money had been allocated.
(Source: Daily News)