GOVT. READY TO PROVIDE SECURITY TO HASHAN IF HE REVEALS NAMES
Posted by Editor on May 9, 2011 - 2:50 pm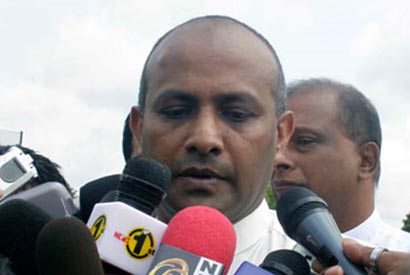 The Ministry of Sports says that if former cricket captain Hashan Tilakaratne is to reveal the names of those involved in incidents of match fixing since 1992, the government is prepared to provide security to him.
A communique by the ministry of Sports read that the government has focused special attention towards providing Hashan Tilakaratne with security if the names are to be revealed.
The Ministry of Sports pointed out that it is the duty of Tilakaratne to safe guard the image of cricket in Sri Lanka, by revealing the identities of those involved in match fixing, for the betterment of the sport.
The release noted that the Minister of Sports had requested Tilakaratne to officially hand over a written request for security to the Inspector General of Police.
Courtesy: News First
Latest Headlines in Sri Lanka