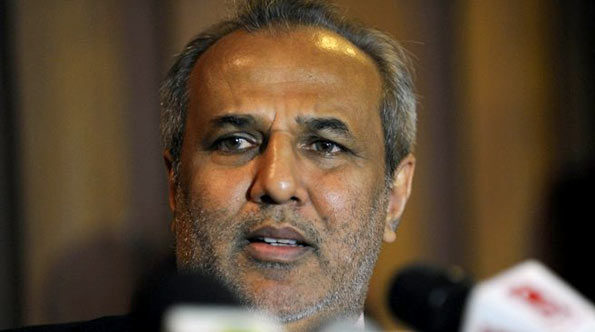 Sri Lanka Muslim Congress (SLMC) Leader Rauff Hakeem dropped a bombshell in public on Saturday when he revealed that there was a split in the government.
Addressing the 26th convention of the SLMC at Polgolla Hakeem declared: "There is a conflict of opinion within the government. This crisis is evident from President Maithiripala Sirisena's decision to summon a special Cabinet meeting."
The SLMC convention was held at Mahinda Rajapaksa Theatre at Polgolla, Kandy.
Minister Hakeem said that the government had not been able to reach a consensus on its strategy to battle corruption. Hence, the President had called for a special Cabinet meeting, he added.
He said the Sri Lanka Muslim Congress had played a pivotal role in bringing the present government to power in January as the previous government had not lived up to the expectations of the Muslim community.
"We regret that we have failed to achieve what we expected of the new government," Minister Hakeem said.
The minister said: "Our people question us why they haven't got what they expected of the new administration. Our people in the North and East who were displaced 25 years ago have not been resettled yet even though the war is over."
Minister Hakeem was unanimously re-elected the leader of the SLMC.
(Source: The Island – by Cyril Wimalasurendre)