Hidden hand behind bloody prison riot? * 26 inmates, 5 jail guards injured
Posted by Editor on January 25, 2012 - 7:40 am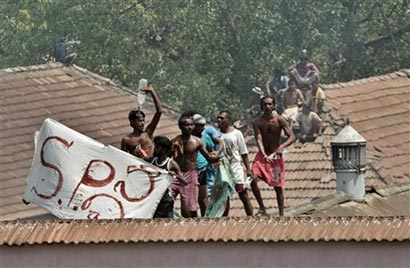 Thirty one including five jail guards and 26 inmates were injured yesterday at the Welikada New Magazine prison in a bloody clash.
The injured had been admitted to the Colombo National Hospital, prison sources said.
Hospital sources described the condition of two of the injured as serious and said that all 19 inmates admitted to the hospital following the clash had suffered injuries below the knee.
According to sources trouble began when a group of inmates
staged a protest demanding that their rights be granted and some prisons officers be replaced. As more inmates joined the protesters they resorted to hurling bricks and other missiles at the jailers.
Commissioner General of Prisons, P. W. Kodippili said the advancing protesters had not heeded the warnings and the prison officers had fired into the air to stop them. The mob overpowered the jailers and some were hurt.
Police and army had to be summoned to quell the riot. Police used tear gas to disperse mobs of inmates armed with clubs and bricks. However, the inmates who climbed on to the roof continued their protests while some others engaged in hurling brick bats targeting security personnel.
Meanwhile, some inmates set the RC Branch which stored records of the inmates on fire. The fire brigade had to be deployed to douse the fire. Though the fire was doused, most of the records had been destroyed.
The Commissioner General said that copies of those documents could be obtained from court record rooms.
The Baseline Road was closed from Dematagoda station to the Borella Junction.
All LTTE suspects in the Prison had been transferred to other prisons as a security measure, Commissioner General said. A total of 180 LTTE suspects were at the Magazine prison and they had all been transferred after the riot broke out. The inmates were transported in buses escorted under heavy security.
Commissioner General Kodippili said that former Army commander Sarath Fonseka was being held at the Welikada prison and not at the Magazine prison where the riots took place.
Kodippili said that investigations had been commenced to ascertain whether the inmates had any assistance from some prison officials to mount the protest. Separate investigations were being conducted by the intelligence units of the prisons and the police, he said. The process of recording statements from the inmates commenced yesterday itself and prison security was beefed up.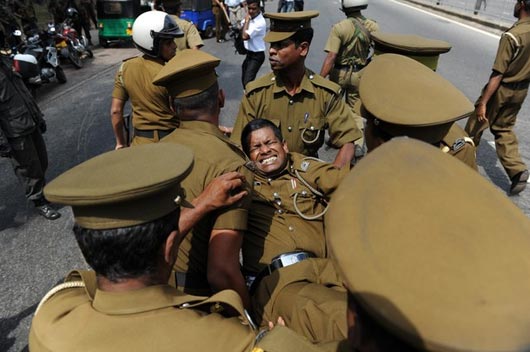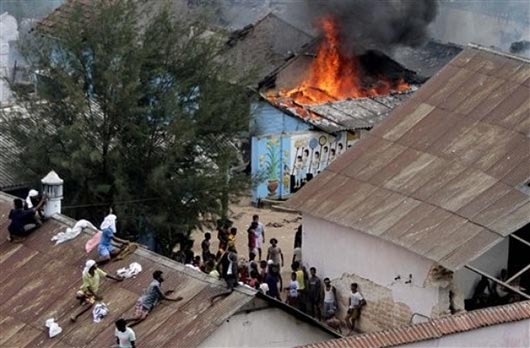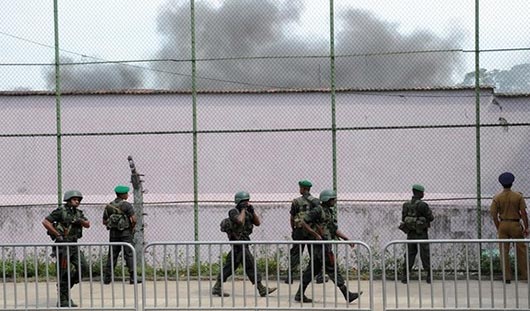 Courtesy: The Island / AP / Getty Images
Latest Headlines in Sri Lanka