Hit and run suspect in the US
Posted by Editor on May 8, 2014 - 3:02 pm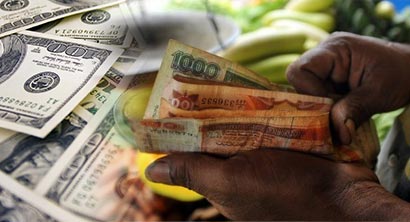 The Sri Lankan rupee traded flat on Thursday as importer dollar demand was offset by exporter sales of the greenback amid lower private sector credit demand and imports, while dealers expected the currency to remain stable in the near term.
The rupee was traded at 130.60/61 per dollar at 0609 GMT, unchanged from Wednesday's close.
"We don't see big movements, imports bills coming in here and there and the inflows are feeding the import demand," said a currency dealer on condition of anonymity.
Two dealers said a state bank had been buying dollars at 130.60, possibly for oil imports.
Many dealers said lack of business confidence has been the reason for lower credit growth and imports.
"We do not see anybody borrowing from banks for expansion, new investments, or for imports," another currency dealer told Reuters. "Lower consumer spending could be the main reason for this lower borrowing."
The latest trade data released by the central bank on Monday showed imports in February fell 6.2 percent, while exports edged up 5.4 percent and reserves by end of February were sufficient to finance 5-1/2 months of imports.
Despite a multi-year low interest rate regime, private sector credit grew 4.4 percent in February from a year earlier, the slowest expansion since May 2010. That compared with growth of 5.2 percent in January and 13.3 percent in February 2013.
Dealers said lack of credit expansion and a contraction in imports could hit economic growth unless the government props up expansion through infrastructure funding.
The central bank, in its monetary policy statement last month, however, expressed confidence that private sector credit growth would rebound in the second quarter and push up the pace of economic expansion.
Early this year, the central bank intervened to keep the rupee steady despite downward pressure and has consistently said it will continue to intervene in the event of excess volatility.
Many dealers expect the rupee to be under upward pressure due to inflows in the absence of outflows from imports.
Dealers expect the rupee to trade in a 130.60-130.70 range in the near future until credit growth picks up. The currency has been hovering between 130.55 and 130.70 since March 3, Thomson Reuters data showed, with the central bank intervening to smoothen any sharp volatility.
Sri Lanka's main stock index was up 0.12 percent, or 7.34 points, at 6,259.94 as of 0616 GMT. Turnover was at 419.9 million Sri Lanka rupees ($3.21 million), with 11.3 million shares changing hands. ($1 = 130.6150 Sri Lanka Rupees)
(Reuters)
Latest Headlines in Sri Lanka