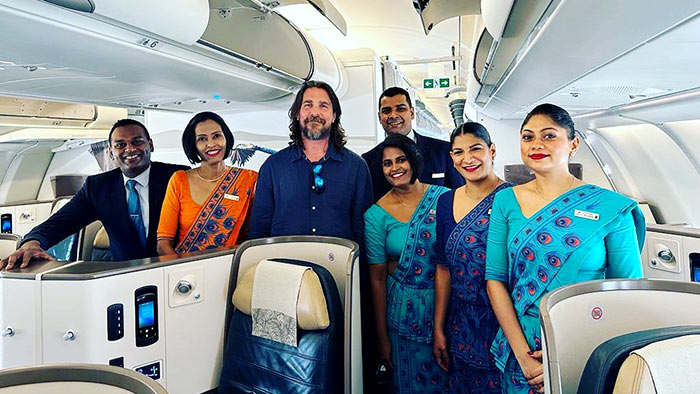 Hollywood Actor Christian Bale was given a memorable Sri Lankan experience during a flight from Colombo to Male yesterday (April 03).
SriLankan Airlines said they welcomed legendary actor Christian Bale on UL 115 flight on April 3, 2023.
According to flight data, UL 115 travelled from Colombo to Male, Maldives on Monday (April 3).
"It was our absolute pleasure to have presented him a memorable Sri Lankan experience on his journey. We anticipate welcoming him again soon," SriLankan airline said.