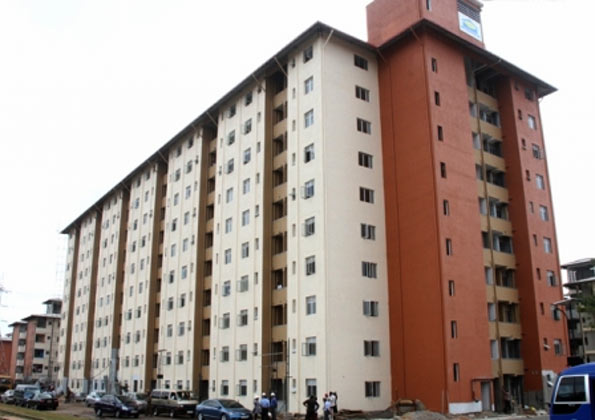 "Siyasetha Sewana" Housing Complex built at a cost of Rs.1, 330 million in Maligawatte will be opened by the President Maithripala Sirisena tomorrow (5th Aug.)
"Siyasetha Sewana" housing project was implemented by the Urban Development Authority under the direction of the Ministry of Megapolis and Western Development. It comprises of 266 housing units, each valued at Rs.5 million.
Residents of Maligawatte Tower Flat, Rajagiriya Welupullewatta, and Panchikawatta Abeysingharama road are the main beneficiaries of this project, which provides all sanitary and infrastructure facilities for the owners.
Prime Minister Ranil Wickremesinghe, Minister of Mega polis and Western Development Patali Champika Ranawaka, Deputy Minister Lasantha Alagiyawanna, Minister Faizer Musthapa, and Mujibar Rahuman MP will participate.
(Government News Portal)