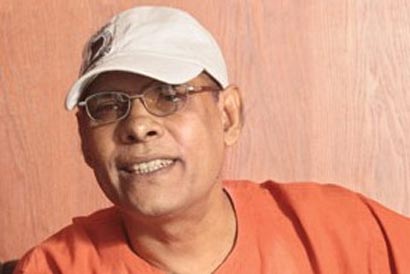 Rejecting reports that he had fled the country, former arms chief procurer of the LTTE Selvaraja Pathmanathan alias KP said that he did not intend to leave the country.
Speaking to the Tamil Mirror from Kilinochchi he said that he was with the children at the Sencholai children's home in Kilinochchi and he would continue to be with the children.
However, some media outlets yesterday reported that he had fled the country.
Parliamentarian Rajitha Senaratne told media on Saturday that KP, who is wanted by India for the assassination of former Indian Prime Minister Rajiv Gandhi, had reportedly fled the country through Bandaranaike International Airport, Katunayake.
India's Central Bureau of Investigations (CBI) had sought to question KP over the assassination of former Indian Prime Minister.
KP is alleged to have procured massive consignments of weapons worth billions of dollars for the LTTE that waged a deadly war for over 30 years in the country.
He was also alleged to have involved in arms smuggling operations across Asia, Canada, US and the Europe.
KP was arrested in Malaysia in August 2009 and was handed over to Sri Lanka.
He currently runs an a social service organisation North East Rehabilitation and Development Organisation (NERDO) and the Sencholai Children's Home while being under protective custody of the government.
(Daily Mirror)