I Do Not Have Secret Pact with Any Political Party
Posted by Editor on March 4, 2015 - 8:41 pm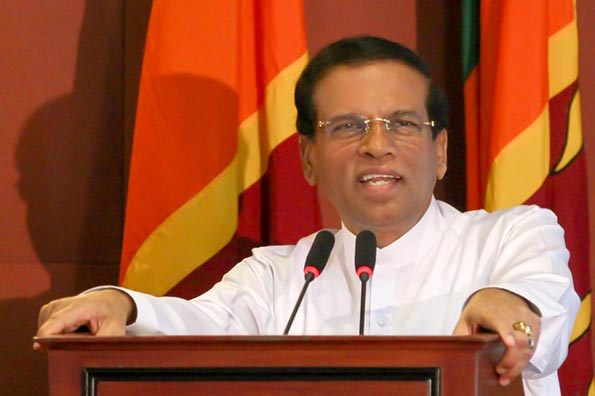 The only agreement I signed is with the people of this country, there are no other agreements with either Tamil or Muslim political parties, President Maithripala Sirisena made these comments at the Eastern District Committee meeting held at the Trincomalee District Secretariat, March 3, 2015.
President pointed out the importance of building unity, peace and brotherhood among all the communities in the country and said he will ensure the right of every citizen to live with equal rights.
During the meeting President further said that we should make efforts to make the new era created with the blessing of every single community a true one. Everyone should be committed to achieve this, he added.
Political positions are not to enjoy the luxuries but to serve the people, President reiterated. Our political culture became a corrupted one because our politicians did not realized this fact.
The discussions centered on health, education and agriculture in the Province.
Eastern Province contributes 17% to the national milk production and measures should be taken to increase the productivity, President said while pointing out the necessity of implementing short and long terms measures towards this.
Steps to be taken in order to alleviate poverty in the Northern Province and further develop the area were discussed in detail during this meeting.
Minister of Resettlement, Reconstruction and Hindu Religious Affairs Mr. D. M. Swaminathan, Parliamentarian Mr. R. Sambanthan, Governor of the Eastern Province Mr. Austin Fernando, Chief Minister Mr. Z.A. Nazeer Ahamed, political party representatives and public officials attended the meeting.
Latest Headlines in Sri Lanka