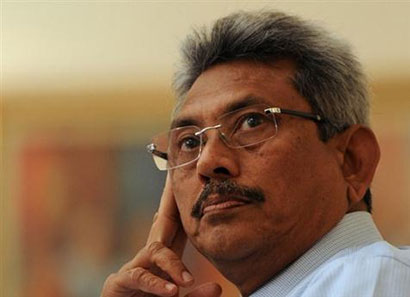 Former Defence Secretary Gotabhaya Rajapaksa said he would not enter active politics in the future.
When asked by a journalist whether he was planning to enter active politics, the former Defence Secretary said he had no plans to become a politician. Rajapaksa made that remark on the sidelines of a religious ceremony that took place at a temple in
Udumulla, Padukka. Some UPFA politicians including Udaya Gammanpila and Gamini Lokuge also attended the event.
"When I was the Defence Secretary, I ensured adequate security for the country. I am not aware of latest details with regard to national security as I don't get intelligence reports. But I sincerely hope that the present government will take measures to continue with what did on the national security front," he added.
(Daily News)