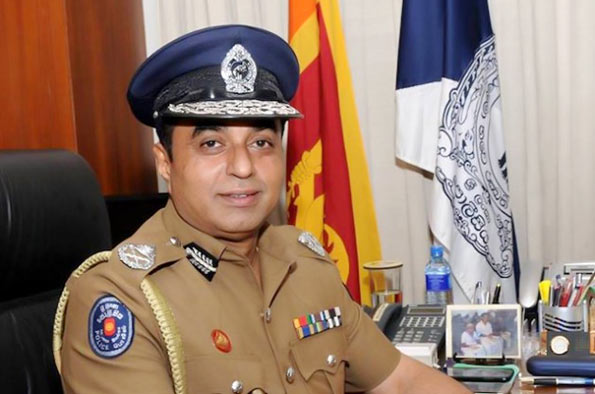 President Maithripala Sirisena informed Parliament yesterday that he would call for explanation from IGP Pujith Jayasundara over the latter's recent remarks on taking persons into custody by the Financial Crimes Investigation Division during a police commemorative event at Ratnapura.
Soon after President Sirisena completed his speech during the third reading debate on Budget 2017 under the expenditure heads of National Dialogue, National Integration and Reconciliation and Disaster Management Ministries, Joint Opposition MP Wimalaweera Dissanayake demanded to know from the government how the IGP assured that there would be no arrests of a particular person by the FCID even before the investigations.
"We saw on TV the previous night how the IGP was bending the law again. This time he tells a minister over the phone that the FCID would not arrest a particular Nilame (other opposition MPs shout Neelam, Neelam, not Nilame). I would like to know whether the IGP was referring to the Basnayake Nilame of the Devinuwara Devale Mahesh Gunasekera."
The President responding on behalf of the government said: "I too watched that visual on TV. What he did was completely wrong. I intend to summon him and ask for an explanation."
The Opposition MPs thanked the President profusely for the quick response and thumped their desks in approval.
(Source: The Island – By Saman Indrajith)