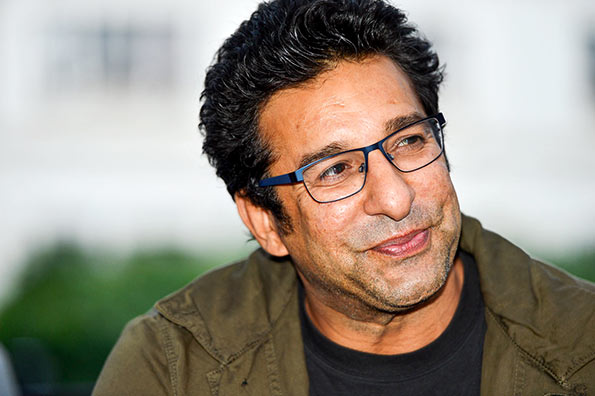 Colombo: Sri Lanka on Wednesday said it has roped in legendary Pakistan paceman Wasim Akram as a mentor ahead of the team's gruelling tour of South Africa next month.
Akram, 50, will conduct a day-long coaching clinic in Colombo on Thursday, Sri Lanka Cricket said, in what would be the first of a series of programmes involving foreign experts.
"We are honoured that Mr. Akram has accepted our invitation to be a part of this initiative," Sri Lanka Cricket chief Thilanga Sumathipala said.
Sumathipala also said the 2019 World Cup could be within the grasp of Sri Lanka if the team is given the right guidance. Sri Lanka won the World Cup in 1996 but choked twice in the finals of the 2007 and 2011 editions.
The latest coaching session comes as the victorious team returned home Tuesday after beating Zimbabwe in a two-Test series in Harare and lifting a triangular tournament that also involved the West Indies.
Regarded as one of the best left-arm pacemen ever to grace the game, Akram took 414 Test wickets and 502 in 356 one-day internationals — both still a Pakistan record.
Sri Lanka are set to tour South Africa for three Tests, three T20 matches and five ODIs starting December 26, with national coach Graham Ford warning of a tough challenge against the formidable Proteas.
Sri Lanka, who also won a three-Test home series against Australia in August, are ranked seventh in Test ratings behind South Africa on fifth.
(Source: Deccan Chronicle)