IMF says sustaining Sri Lanka's reform momentum 'critical'
Posted by Editor on June 2, 2018 - 8:33 am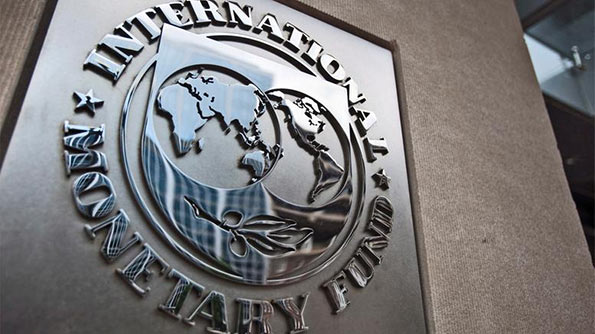 The International Monetary Fund late on Friday said Sri Lanka continues to make important progress on fiscal consolidation but needs to keep up the reform momentum to boost economic growth.
The global lender completed its fourth review of Sri Lanka's economic performance under a $1.5 billion, three-year loan program, and completing it will enable the island nation to draw $252 million from the Fund.
The IMF, with the latest tranche, has disbursed about $1 billion so far, it said in a statement.
"Sustaining the reform momentum is critical to strengthen the country's resilience to shocks, given the still sizable public debt and low external buffers, and to set the foundation for strong and inclusive growth," Mitsuhiro Furusawa, the acting deputy managing director at the IMF, said in a statement.
"The authorities should step up implementation of structural reforms, with a focus on fostering gradual trade liberalization and the investment climate, developing a natural disaster risk financing framework, and promoting gender equality in the labour market together with well-targeted social safety nets."
It praised the recent approval of an automatic fuel pricing formula and said the move was "a major achievement towards reducing fiscal risks from state-owned enterprises (SOEs)".
Sri Lanka has been struggling to carry out reforms at major SOEs like national carrier Sri Lankan Airlines due to a lack of funds and protests by trade unions.
The IMF said it was essential for the authorities to implement an automatic pricing formula for electricity and a restructuring plan for Sri Lankan Airlines, as well as further strengthening SOE governance and transparency.
It also said the island nation's central bank should continue to manage monetary policy prudently, in the face of price shocks and market volatility.
"Efforts to build up international reserves should be sustained, with exchange rate flexibility as the first line of defence in response to volatile global capital flows," it said.
Sri Lanka's foreign exchange reserves were at more than $9 billion, and the central bank has been building them up with dollar buying from the market. But lack of exporter conversions has resulted in the currency hitting record lows since mid-April. It hit a fresh all-time low of 158.80 on Friday.
The IMF in the past repeatedly has said that the $87 billion economy remains vulnerable to adverse shocks given its still-sizable public debt, large refinancing needs and low external buffers.
(Reuters)
Latest Headlines in Sri Lanka