India, Sri Lanka could soon finalise agreement on bridge – Gadkari
Posted by Editor on April 12, 2016 - 10:22 am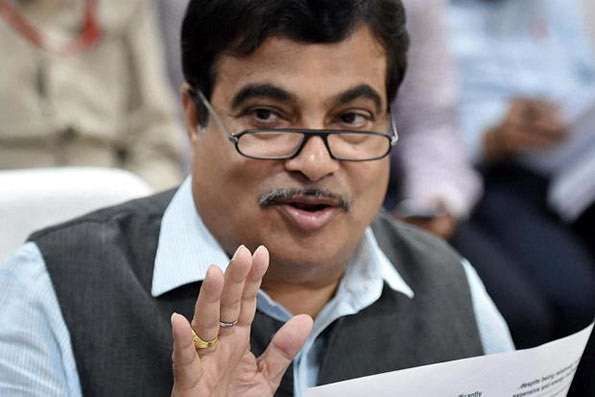 India and Sri Lanka could soon finalise an agreement for building a bridge connecting both the countries, Indian Road Transport, Highways and Shipping Minister Nitin Gadkari has said.
"The project is under consideration, it is under discussion. But nothing has been finalised," Mr Gadkari told journalists at the Foreign Correspondents Club in New Delhi, according to NDTV.
He said discussions have been held on the issue with Sri Lankan President Maithripala Sirisena and Prime Minister Ranil Wickremesinghe.
The Sri Lankan side is also "interested" in the project, he said, adding that even the Asian Development Bank has made a recommendation to that effect.
Wickramasinghe said in Colombo on March 23 that no formal talks between India and Sri Lanka have started yet on the project.
The issue had figured in Sri Lankan parliament as well.
"The Asian Development Bank is ready to fully finance a bridge building project connecting Rameshwaram to Sri Lanka. The project was also discussed by Prime Minister Narendra Modi with his counterpart during the latter's recent visit," Gadkari said last year.
Addressing correspondents of foreign media and others on Monday, Mr Gadkari said the first Maritime India Summit 2016 to be inaugurated by PM Modi in Mumbai on April 14 will be a game changer in the development of India's coastal and port infrastructure.
The three-day summit being organised in pursuance of the government's policy of giving prime importance to developing infrastructure is aimed at attracting potential investors to the vast opportunities in the maritime sector.
Representatives and experts from 40 countries, in addition to India, will participate in the summit, where South Korea is the partner country, he said.
Gadkari, who had earlier favoured the Sethu Samundran project, declined to answer any question on the same, saying the model code of conduct is in place in Tamil Nadu in view of the assembly election.
(NDTV)
Latest Headlines in Sri Lanka