India told Sri Lanka to resolve Tamil issue for better trade
Posted by Editor on July 27, 2014 - 6:10 pm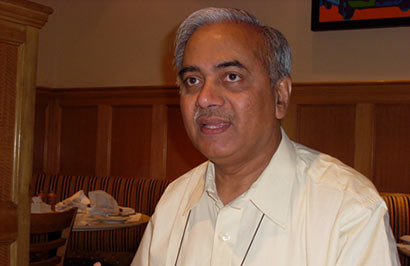 India has told Sri Lanka that it needs to resolve the Tamil issue for making progress in bilateral trade and commerce, a senior BJP leader has said.
"We have told them (Sri Lanka) that you should resolve the Tamil issue if you want trade and commerce between Colombo and New Delhi (to progress)," Seshadri Chari, National Convener of Foreign Policy Cell of the Bharatiya Janata Party, said.
He made the remarks after addressing a Singapore forum on "Prime Minister Modi's Government: Imperatives & Challenges". Talking about China, Chari said, "We are dealing with China from the same point of view. We have told the Chinese that there would not be any negotiations or talks on Arunachal Pradesh."
"The Chinese are not worried about our Arunachal Pradesh," he said, adding that the Chinese were more worried about Tibet and Xinjiang.
Responding to a question on foreign policy of the new government, he said the government of India decides on foreign policy issues and not Tamil Nadu or West Bengal, an apparent reference to the perceived veto the two states had with the previous administration in Delhi.
He also pointed out that the actual principles of India's foreign policy have never changed since Prime Minister Jawaharlal Nehru's time.
"What has changed is the tougher course of correction and response mechanism," Chari said while addressing about 500 participants at the forum hosted by Singapore's Institute of South Asian Studies. – PTI
Latest Headlines in Sri Lanka