Indian Defence Minister wary of China's Sri Lanka plans
Posted by Editor on February 1, 2018 - 10:53 am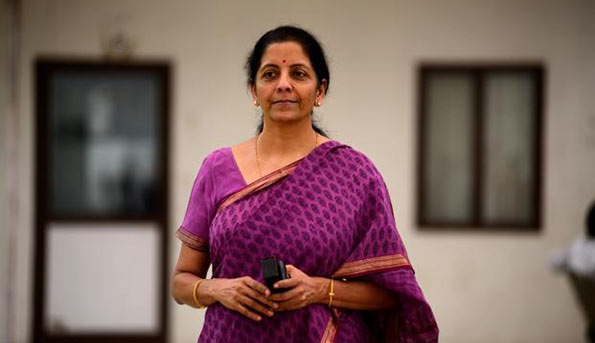 Hinting at security concerns over Sri Lanka handing over its strategic southern port of Hambantota to China, India's Defence Minister Nirmala Sitharaman has raised doubts whether that country would confine itself only to port activities.
"Whether China will confine itself to only port activities in Hambantota port is a question and I do not want to say anything further," she told reporters after a meeting on the implementation on "New India vision 2022" at the Collectorate in Ramanathapuram on Wednesday.
She said the Sri Lankan government had handed over the port to China on a 99-year lease after having failed to repay a loan. On whether China setting up its 'base' in Hambantota port posed security threat to the country and whether India was prepared to face the threat, she said, "whether China will use the port only for port activities is a question mark and my reply answers all your queries.'
She refused to answer questions on the proposed expansion of INS Parundu, the Indian Naval Air Station at Uchipulli near Ramanathapuram, and the establishment of an armament depot at Erwadi. Kerala had reportedly not respond to request of the Naval Armament Depot to allot additional land at Angamaly in Ernakulam district. Ms. Sitharaman said the media should check the veracity of such proposals before posing questions.
She said the issues concerned four ministries and as many departments and she would not make any off-the-cuff' remarks. "You have raised valid questions and about the unrest among the local people, but you should give me time to check with the departments concerned and clarify."
She said that she was not aware of the developments and it had not come to her for taking a decision. "I will check what stage it is," she added.
On reports doing rounds that the Centre had ordered shutting down of Ordnance Clothing Factory in Avadi near Chennai, Ms. Sitharaman said: "I don't know about it".
About the failure to identify the killers of Rameswaram fisherman K. Britjo, she said it was taking time as it was an international issue and the Centre was following it up. "We will not give it up," she added.
(Source: The Hindu)
Latest Headlines in Sri Lanka