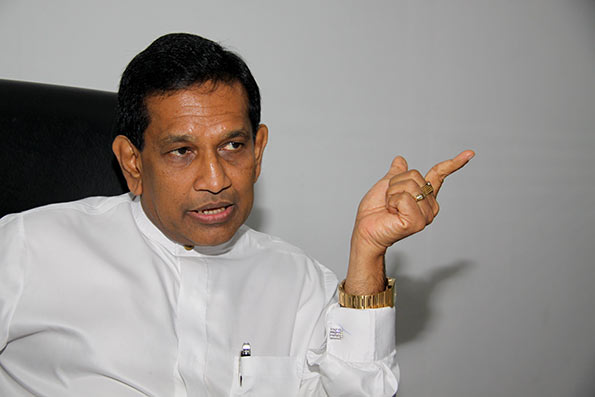 Health Minister and Cabinet spokesman Dr. Rajitha Senaratne alleges that Sri Lanka Podujana Peramuna (SLPP) candidate for the next presidential election, former Defence Secretary Gotabhaya Rajapaksa has fled the country fearing arrest in the wake of ongoing judicial investigations into acquisition of MiGs from Ukraine under controversial circumstances.
Dr. Senaratne said so at a public rally in Mahara yesterday in support of the UNP candidates contesting the Feb. 10 local government polls.
The minister claimed that Rajapaksa would return on Feb. 12 after the conclusion of Feb 10 local government polls. Dr. Senaratne said: "Arrangements have been made to arrest Gotabhaya Rajapaksa. Once charges are proved. Rajapaksa will be sent to prison in the near future."
Senaratne alleged that funds illegally obtained through the MiG deal had been deposited with Hong Kong banks by five Indian nationals.
The previous government acquired MiG 27s from Ukraine to strengthen the SLAF during eelam war IV.
Commenting on the decision to remove Assistant Leader of the Party Ravi Karunanayake on the basis of recommendations made by a committee headed by Foreign Minister Tilak Marapana, PC, following examination of Bond Commission report, Dr. Seneratne said that Prime Minister Ranil Wickremesinghe had taken swift action.
He said ministers had been briefed by Premier Wickremesinghe on action taken on the basis of Marapana's recommendations. Dr. Seneratne said that not all those who had contributed to the change of government in January 2015 were angels.
Dr. Senaratne said former President Mahinda Rajapaksa had refused even to punish even a Pradeshiya Sabha member. (SF)
(Source: The Island)