Sri Lanka's apparel exports grow 3.06 pct in 2017
Posted by Editor on February 1, 2018 - 8:38 pm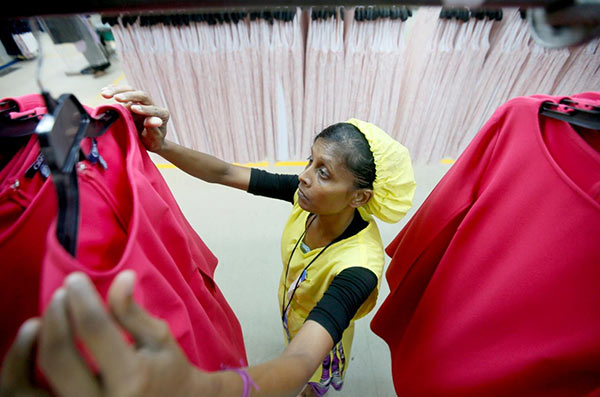 Sri Lanka's apparel exports grew by 3.06 percent last year compared with that of 2016, the Industry and Commerce Ministry said on Thursday.
The ministry said the value of Sri Lanka's total apparel exports reached a record high of 4.818 billion U.S. dollars last year from 4.67 billion U.S. dollars in 2016.
According to the ministry, 45 percent of Sri Lanka's apparel products were exported to the United States and 42 percent to the markets in the European Union.
The ministry also said that two-thirds of Sri Lankan apparel workers were women currently, therefore it is the major industry supporting the country's female labour force.
Apparel products account for more than half of Sri Lanka's total exports.
(Xinhua)
Latest Headlines in Sri Lanka