Indian fishers urge governments to release Lankans
Posted by Editor on June 11, 2014 - 7:58 am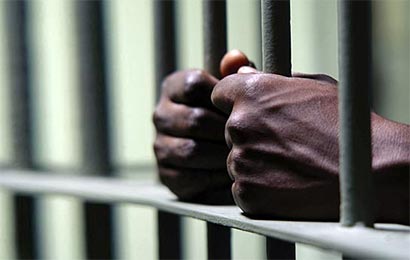 RAMESHWARAM: Even as the fishing community in India has called for an indefinite strike demanding the release of its counterparts, fisherfolk from here have urged the Centre and state to release the Sri Lankan fishermen detained by authorities for trespassing into Indian waters.
Between April and June of this year, 95 Sri Lankan fishermen and their 17 boats were apprehended by the Indian Coast Guard and were locked up in various prisons like Mangalore in Karnataka, Kakinada in Andhra Pradesh and Chennai. Among them, Tamil Nadu released 13 fishermen and two boats few days ago. However, 11 more Sri Lankans were apprehended on Saturday off Chennai coast and there are 82 fishermen and 15 boats in Indian custody at present. These Sri Lankan fishermen – both Tamil and Sinhalese – are from regions like Jaffna, Silavam, Trincomalee, Colombo, Matharai and Nigambo, said U Arulanandam of Alliance for Release of Innocent Fishermen (ARIF). They are usually booked under the Passport Act and held in various prisons across the country, he said.
B Jesuraja, district secretary of Tamil Nadu Mechanised Boat Fishermen said the Indian side should reciprocate Sri Lanka's goodwill gesture by releasing their fishermen. "Like Sri Lanka releasing our fishermen, our country too should release their fishermen. In fact, Sri Lanka releases our fishermen within a short period than our country," he pointed out. "The families of detained Lankan fishermen will be equally worried and deprived of livelihood much like us when we are in their custody," said Arockiam, a fishermen in Rameswaram.
(The Times of India)
Latest Headlines in Sri Lanka