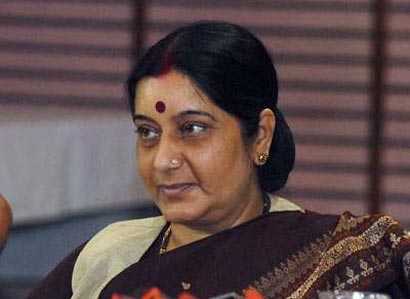 Onlanka News – By Walter Jayawardhana
Indian Muslims have urged to add a Muslim representative to the Indian parliamentary team headed by Opposition Leader Sushma Swaraj scheduled to visit Sri Lanka April 16.
State president of the Indian Union Muslim League K.M. Kader Mohideen has voiced concern over the exclusion of Muslim MP in the delegation.
The MP team is expected to visit the areas where rehabilitation measures for the war displaced Sri Lankan Tamils are being implemented and controversy was created when the lone member representing the ruling party was withdrawn by party leader and Chief Minister Jayalalitha.
Mr. Mohideen who was in Chennai to attend the State executive committee meeting of the party on Saturday, told presspersons that to do justice to Tamil Muslims living in Sri Lanka it would be fair only to take on board a Muslim MP in the team.
"He put the population of Tamil Muslims in Sri Lanka at 45,000. The MP team should also make it a point to visit the Muslim areas on the island and ascertain their views on the problems faced by them and to help them to find political solutions".