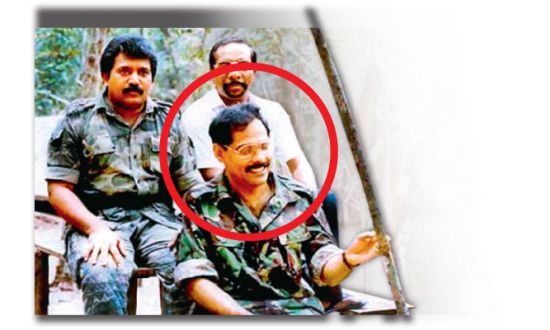 Senior State Counsel Priyantha Nawana informed President of the Court of Appeal Wijith Malalgoda yesterday (31) that nothing had come to light with regard to Shanmugam Kumaran Tharmalingam alias Kumaran Pathmanathan, a Liberation Tigers of Tamil Eelam leader's involvement in terrorist activities.
Nawana informed thus when a petition filed by MP Vijitha Herath was taken up before Court.
The Inspector General of Police, the Defence Secretary, the Controller General of Immigration and Emigration, the Army Commander, Security Commanding Officer of Kilinochchi, the Secretary of the Terrorism Prevention Division, the Attorney General and Pathmanathan, were named as the respondents.
The petition states that Pathmanathan was the leader of the Tigers' international wing and that he engaged in arms dealing in Asia, Canada, the United States of America and Europe while finding funds of US$ 200 to 300 per annum for purposes of establishing a separate State for Tamils in Sri Lanka.
Herath in the petition had noted that Pathmanathan was a dangerous terrorist who was wanted by the Interpol, adding that Pathmanathan was wanted by the Indian criminal investigation department for his involvement in the assassination of a former Indian Prime Minister and that the last warrant for his arrest had been issued by the Interpol's headquarters in France.
Pathmanathan was arrested in Bangkok, Thailand by the Sri Lankan Intelligence on 5, August 2009 and brought to Sri Lanka.
Herath requested that Pathmanathan's passport be impounded and he be arrested and legal action be instituted against him. Previously the Court had ordered the Attorney General to take an extended time period to produce a report before Court concerning the matters outlined in the petition.
Nawana requested for more time as further investigations needed to be conducted, as no details revealing any involvement of Pathmanathan with terrorism had been discovered so far.
The case will be taken up again on 8, October.
Attorney-at-law Upul Kumarapperuma appeared on behalf of plaintiff Herath on the advice of Attorney-at-Law Sunil Watagala.
(Source: Ceylon Today)