Investigate NGO heads: Coughing Human Rights for plush lifestyles
Posted by Editor on July 21, 2014 - 11:46 am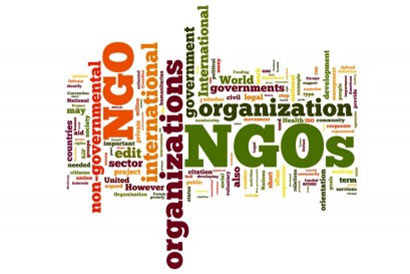 Mega millions has been disbursed to the bank accounts of organizations set up to deliver 'democracy' and 'human rights' to 'undemocratic' nations. These NGOs set up have an explicit object and it has nothing to do with human rights to democracy and everything to do with preparing the groundwork for agendas of those disbursing the funds. The local lacoreens or sepoys as we have every right to call them are paid to do a job and they are paid handsomely too. Remove the monetary aspect would these so-called NGO heads deliver the same speeches with the same gusto? To this brigade of paid mouthpieces the Bar Association has plugged itself and the dollar disbursements reveal the source to their sudden anti-Lankan stand as well. Is there any credibility when these civil society leaders are simply puppets and if so why should they have any say in how a country is run?
One of the first things that need to be investigated is the property ownership, business interests and stakes that these so-called human rights advocates have both in Sri Lanka and overseas. This will expose the scale of misappropriation and malpractices taking place by those pointing fingers.
Obviously they have become ultra-millionaires by agreeing to function as agents and foreign stooges of external sources. They are sent money to conduct research, compile reports and hold workshops not with the intention of doing any good but to gather data which once sent overseas another lot of brains get busy on ways and means to use these compiled data against the countries they target for 'change'. They are paid to travel globally, address forums and deliver speeches and statements to show there is another side, another version to which money has helped build false hyped propaganda to show they have plenty of followers and media has been rewards and paid handsomely to carry a notion that these NGOs have a vast following. The truth is they don't – all those who join are those wanting to put their fingers into the money generating kitty. It is an elite cocktail circle of people who have common agendas that are funded and they remain in their roles as long as they can deliver and for as long as they can deliver. For that outsourced role they are handsomely rewarded and given the media credentials and recognition so that they are made to look on par with VIPs and in fact they get invited to VIP and diplomatic circles as well.
When these paid civil society experts are those that foreign parliamentarians or foreign delegations meet to get the pulse of the other side, we can be rest assured that the versions they give will never be positive of any good happening in the country. It is from these paid civil society experts, NGO heads that foreign reports get compiled using statements and reports compiled from them. How are these reports compiled? They are funded from foreign governments and agencies that are tasked to carry out regime change so can we expect any impartiality or unbiased reports.
The entire civil society representation at UN level is a big farce and simply a means of getting what Western liberals want via supposedly unbiased NGOs when they are neither unbiased or impartial because they are paid employees only.
Canada, Germany, Norway, Switzerland, Netherlands, the EU and USA collaborated to donate 3 NGOs that are often quoted on international arena as the mouthpieces for "democracy", "transparency" and "truth" our next question unanswered thus far is what have these organizations being doing with over Rs.600million given to them?
Donors gave 618.33million to 3 NGOs – Centre for Policy Alternatives headed by Pakiasothy Saravanamuthy received Rs.277million, National Peace Council headed by Jehan Perera received Rs.171million while Transparency International received Rs.174million.
The manner in which foreign nations fund various initiatives/campaigns, conferences etc are too many to list. Russia recently closed USAID as it was accused of interfering in political processes in Russia.
Transparency International Sri Lanka Donors:
Swedish International Development Agency (SIDA)
Friedrich Ebert Stiftung (FES)
SLIDA/Cadrep
Bmz Foundation through the Government of the Federal Republic of Germany
Transparency International has spent Rs. 339,303,724 from 2004-2012.
Donors for 2012 to CPA were
·Academy for Education Development (AED)
·ARD-USAID
·Canadian International Development Agency (CIDA)
·Diakonia
·European Union (EU)
·Ford Foundation
·Forum of Federations
·Gesellschaft für Technische Zusammenarbeit (GTZ)
·International Budget Project
·International Media Support (IMS)
·National Democratic Institute (NDI)
·NORAD
·OXFAM GB
·Save the Children in Sri Lanka
·Swiss Mission in Sri Lanka
·The Asia Foundation (TAF)
·The Berghof Foundation for Conflict Studies in Sri Lanka
·The Friedrich-Naumann-Stiftung für die Freiheit
·The International Social Survey Programme (ISSP)
·UNICEF
·UNDP
·UNHCR
·USAID
National Peace Council Annual report for 2013 disclosed its spending
| | | |
| --- | --- | --- |
| Type of Expenditure | 2012 (In Rupees) | 2013 (In Rupees) |
| Project | 29,058,437.16 | 30,013,590.18 |
| Personnel & recurring | 26,652,231.51 | 812,300.00 |
| Capital | 58,499,596.99 | 66,210,515.79 |
NPC donors for 2013 have included EU, CAFOD, DIAKONIA, SAKAI fund, US State Department, Norwegian embassy and SPICE.
Other donors have included Meyers Norris Penny Ltd RM (Canada), Canadian International Development Agency, Berghof Foundation (Germany), Facilitating Local Initiatives for Conflict Transformation (Germany), Stichting Cordaid (The Netherlands), Norwegian Embassy, Commission Des Communautes (Norway), ICT for Peace Foundation (Switzerland), Dep. F. Auswaert, Angelegenheiten (Switzerland), Swedish Embassy, Swedish International Development Agency, Goldman Sachs Grant (UK), Minority Rights GRP Ltd BCA (UK), European Commission, Transparency International Division (UK), Catholic Agency for Overseas Development (UK), European Union, Diakonia (US), Forum of Federations/Forum Des (US), International Media Support (US), the Ford Foundation (US), Fredskorpset Bergen (US), National Endowment for Democracy (US), Partnership for Transparency Fund (US) and Academy for Educational Development (US).
It is no better a time to investigate the monies disbursed to these civil society and NGOs, the disbursements to the heads of these organizations, their purchase of property, business interests, shares etc for that will reveal another dark side to these so-called humanitarian angels.
– by Shenali D Waduge
Latest Headlines in Sri Lanka