Jaffna University students to meet President today
Posted by Editor on November 1, 2016 - 6:35 am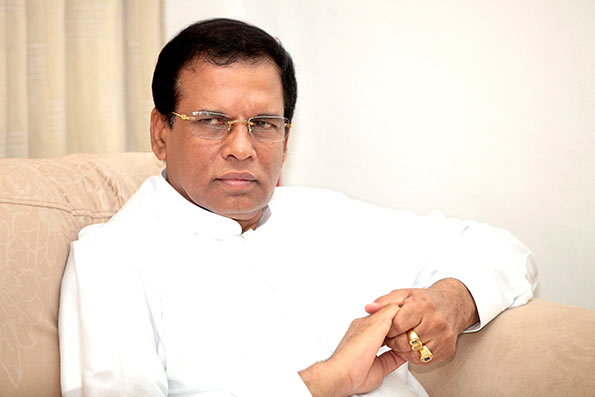 President Maithripala Sirisena will meet with Jaffna University students today over the incident in which two university students were allegedly shot at by the police for not complying an order to stop their motorbike.
The students of the university launched a protest campaign last week against the killing and demanded that action be taken against those who were responsible for the shooting.
However, the week-long protest campaign was suspended by the students yesterday following a discussion held with Prison Reforms, Rehabilitation, Resettlement and Hindu Religious Affairs Minister D.M. Swaminathan.
Issuing a statement, the ministry said the Minister went to Jaffna last morning to hold a discussion with the student unions and the Vice Chancellor of the University regarding the deaths of the two University students.
"Having full confidence in the assurances given by Minister Swaminathan, the students decided to suspend their protests," it said.
Minister Swaminathan had noted that the students have been given the opportunity to meet President Maithripala Sirisena in Colombo at 12.30 pm today.
Two male students of Jaffna University sustained fatal injuries after they were shot at by the police for disobeying orders to stop at a roadblock at the Kulappidi Junction in Kankesanthurai on October 21.
(Source: Daily Mirror)
Latest Headlines in Sri Lanka