Japan assures fullest support to Sri Lanka
Posted by Editor on March 26, 2012 - 1:27 pm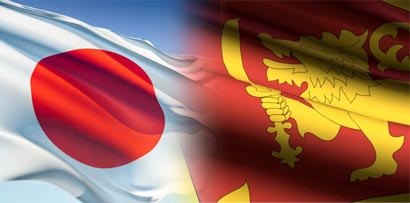 Gotabaya Rajapaksa, Secretary Defence and Urban Development currently on an official visit to Tokyo met with Ambassador Yasushi Akashi, Japan's Special Representative to Sri Lanka, in addition to Senior Ministers, Japanese parliamentarians and dignitaries and held discussions on the current development activities and financial and technical assistance extended by Japan. Discussions were also held on the initiatives taken by the Sri Lankan Government on reconciliation, rehabilitation and reconstruction, following the end of a 30 year conflict with the LTTE and the dawn of peace and development in the country.
At a dinner hosted by Ambassador Yasushi Akashi on last Thursday, Secretary Defence informed of the ongoing development work in the country. He explained the different processes of reconstruction and rehabilitation; presently of the 11,600 former LTTE cadres who had surrendered, all have been rehabilitated and reintegrated with special skills development training for them to restart their lives and live self-sufficiently. Efforts have also been made by the Government to reduce the military presence in the North Eastern areas where initiatives have been taken to recruit 1600 Tamil nationals to the Police Forces working in the North East. He also highlighted the fact that within the past year more than 20,000 Tamil expatriates have returned to visit the North East region to see their families and relatives. In the last one month alone more than 5000 expatriates have visited. This is indeed very significant of the fact that many of the Tamil expatriates who left the country at the time of the conflict are now re-visiting with the confidence that there is peace and stability in the country.
Ambassador Akashi stated that the Government of Japan very sincerely appreciates the close and friendly relations shared by both nations and believes that the Government of Sri Lanka is making a positive initiative towards development in the North East and commitment to the people of the region. He stressed that a government which has been elected by the people of the country holds the right to take forward initiatives and implement suitable action and the processes and courses of action should be left in the hands of the respective country and respective people. Japan is especially pleased to see the positive courses of action being implemented by the Government of Sri Lanka within the past 2 years following the end of the conflict and believes that Sri Lanka should continue in its efforts in the implementation of the recommendations of the Lessons Learnt and Reconciliation Commission. Japan as a longstanding and sincere friend of Sri Lanka will always extend its fullest support.
Courtesy: Government News Portal
Latest Headlines in Sri Lanka