Japan wants Hambantota to be military free
Posted by Editor on August 23, 2018 - 7:33 am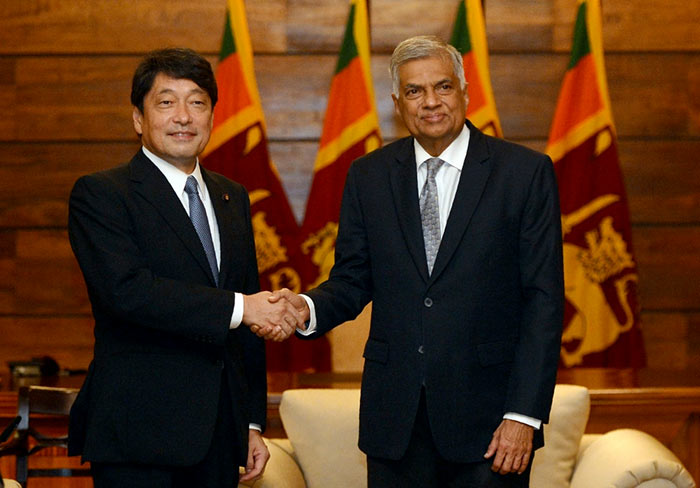 Japan wants Hambantota port to be "free of military activities", visiting Japanese Defence Minister Itsunori Onedera has said.
Onedera, is the first Japanese Defence Minister ever to visit Sri Lanka. Speaking to the Japanese NHK television after his meetings with President Maithripala Sirisena and Prime Minister Ranil Wickremesinghe, Onedera said he had raised the Chinese issue with Sri Lanka. "Despite the lease there was an agreement that port remains free of military activities," Onedera was quoted as saying by NHK. He is also scheduled to visit Hambantota.
Sri Lanka and China have entered into a 99-year lease of the Hambantota port which will enable the Chinese to set up an industrial park around the sea port.
Sri Lanka has responded to regional concerns, mostly from India, by saying that China would not be allowed to make any military presence at Hambantota, located on a key sea international shipping route.
Sri Lanka tried to allay New Delhi's fears over Hambantota by entering into a joint venture with India's airports authority to lease out the Hambantota international airport to manage it.
During his meeting with Sirisena yesterday, the two sides had agreed to boost defence cooperation in the maritime sphere. Japan has donated Sri Lanka two coast guards ships.
(PTI)
Latest Headlines in Sri Lanka