JAYALALITHA IN A MIGHTY HURRY TO START NUCLEAR PLANT IN TEN DAYS
Posted by Editor on May 6, 2012 - 10:30 pm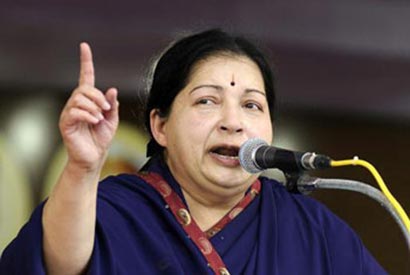 Onlanka News – By Walter Jayawardhana
While protesters are once again demonstrating against the controversial Kudankulam nuclear reactor in Chennai the Chief Minister of Tamil Nadu Jayalalitha Jayaram said in New Delhi after the Chief Ministers conference there that the plant will commission within the next ten days.
But officials working for the reactor have told the Times of India that ten days time period is extremely unrealistic one for the project to commission.
An official told TOI that even loading fuel in the first unit may take more than 15 days as the Atomic Energy Regulatory Board (AERB) is yet to give its clearance. "Only the first inspection of the unit by an AERB team has taken place and another team of senior officials will have to check the unit. Only after that we will get the clearance to load fuel," said the official.
Sources said three kinds of safety drill — plant emergency, site emergency and off-site emergency — would be done before the plant is commissioned. Only th e first two have been completed.
Sri Lankan Energy Minister Champika Ranawaka said an MOU has to be signed between nuclear authorities of India and Sri Lanka defining emergency measures that should be taken since Sri Lanka's North Western region would be subjected to exposure of radiation in case of a leakage.
Latest Headlines in Sri Lanka