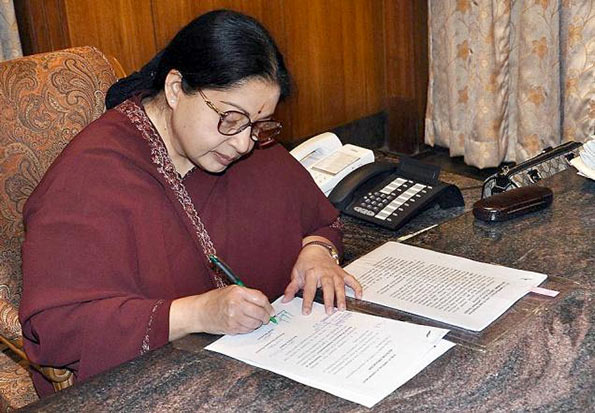 In the wake of reports that the Sri Lankan government was planning to pull down St. Antony's Church at Katchatheevu islet, Chief Minister Jayalalithaa wrote to Prime Minister Narendra Modi on Saturday insisting that fishermen from Tamil Nadu be consulted over the issue and suggested that the church be jointly rebuilt by India and Sri Lanka.
Citing the considerable religious significance of the church to the fisherfolk in the coastal districts like Nagapattinam, Thanjavur, Pudukkottai, Ramanathapuram, Thoothukudi and Tirunelveli of the State, she said they traditionally undertake pilgrimages to the island for the annual festival of St. Antony's for several centuries.
When the proposal to demolish and reconstruct the Church came up in February this year, the fishermen from Tamil Nadu had indicated the reconstruction should be taken up jointly by both sides, she said and alleged that the "unilateral" decision of the Lankan government without consulting Tamil Nadu fishermen appeared to be a "carefully calculated provocation."
"In order to effectively allay the apprehensions of the Indian fishermen, the government of India ought to urgently respond to this provocation and prevail upon the Sri Lankan government to first consult the fishermen from Tamil Nadu on this issue and take further steps in this regard only in consultation with all the key stakeholders," she said in her letter.
"Fishermen from Tamil Nadu should be consulted the church jointly rebuilt by India and Sri Lanka"
(Source: The Hindu)