Maithripala does not scold Editors in filth like Mahinda did – Rajitha
Posted by Editor on May 15, 2016 - 7:19 am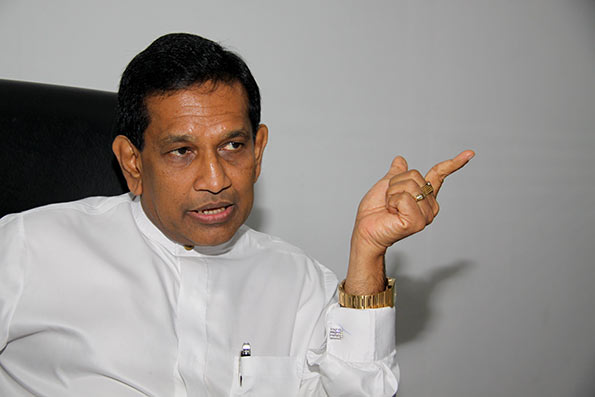 Unlike former President Mahinda Rajapaksa, the current President Maithripala Sirisena never threatened editors, says Health Minister Rajitha Senaratne.
He told a news conference in Colombo on Friday that Mahinda used to threaten editors  not to publish  news that  exposed wrongs done by  him and his family and  if they dared ignore his orders, they used to get blasted in raw filth.
"No such thing happens now. President Srisena never abuses his power nor does he call   journalists and tell them how they should do their job."
The minister pointed out that Sri Lanka had moved up the Press Freedom Index from 165th to 141st place due to the Sirisena – Wickremesinghe government re-establishing good governance and the rule of law and freeing journalists from the clutches of the dreaded white van syndrome.
The President said recently that he was surprised at some journalists having so quickly forgotten how their colleagues had been harassed, humiliated, attacked and in some instances killed during the rule of the Rajapaksa regime. Querying if they liked to be kicked around, Srisena observed that he could not comprehend such thinking.
(Source: The Island – By Zacki Jabbar)
Latest Headlines in Sri Lanka