Johor Ruler invests in Sri Lanka
Posted by Editor on January 10, 2018 - 6:11 am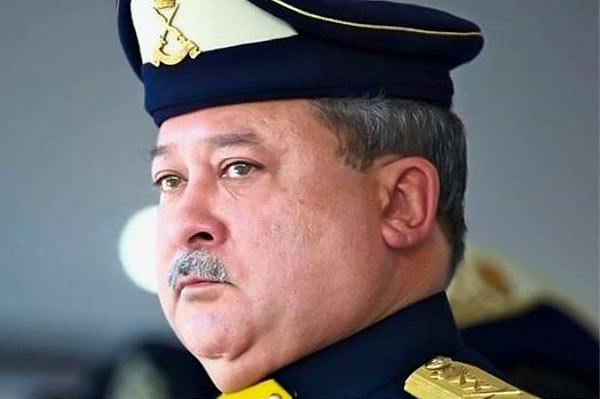 PETALING JAYA: The Sultan of Johor, Sultan Ibrahim Ibni Almarhum Sultan Iskandar (pic), is making an investment into the US$100mil industrial zone for pharmaceutical manufacturers in Sri Lanka.
The Sultan has teamed up with property developer Datuk Patrick Lim Soo Kit for the investment, but no details on the value of the investment was made available.
Lim was until October 2008 executive chairman of Equine Capital Bhd, a company he founded. Equine changed name to Global Oriental Bhd in late 2012.
According to a statement, State Pharmaceuticals Manufacturing Corp of Sri Lanka (SPMC) and Pharma Zone (Pvt) Ltd, a Sri Lanka Board of Investment-approved company which has as its principals Sultan Ibrahim and Lim, signed an agreement to build the 50-acre pharmaceutical manufacturing zone in the Welipenna area of the Kalutara district.
Lim conveyed Sultan Ibrahim's wishes "that this venture not only brings commercial prosperity to Sri Lanka but benefits the people by way of reduced pricing as well as the ready availability of drugs".
He added that the investment was entirely Malaysian and underlies the high regard the Sultan and the people of Johor has for Sri Lanka.
The zone will facilitate the local pharmaceutical manufacturers with sufficient land for plants and basic infrastructure facilities for the manufacture of pharmaceutical products with a view to achieving the Sri Lankan government's target of localising production of essential pharmaceutical items to a value of US$100mil, in order to save on foreign exchange.
Lim said the zone would be marketed regionally to attract investors to set up their operations.
It will be operated by Pharma Zone, which will be headed by Lim, while the SPMC along with the Sri Lankan Health Minister will set the standards and monitor quality.
SPMC chairman Dr Sayura Samarasundara said the country's dependency on imported drugs would soon become a thing of the past with the completion of the zone, envisaged to be in operation within one year.
Besides the latest investment in Sri Lanka, the Sultan early last month became the second-largest shareholder with a 15.5% stake in convenience store operator 7-Eleven Malaysia Holdings Bhd after acquiring another 63.08 million shares in the company. Sultan Ibrahim first emerged as a substantial shareholder in 7-Eleven, a company controlled by tycoon Tan Sri Vincent Tan, last August.
Sultan Ibrahim has also emerged as the second-biggest individual shareholder in Berjaya Assets Bhd with a 10.09% stake.
Berjaya Assets has major stakes in Berjaya Times Square, a mall that boasts the largest indoor theme park and located in Kuala Lumpur's commercial district.
(Star Online)
Latest Headlines in Sri Lanka