Journey of consensual government is a clear victory for the people – President
Posted by Editor on September 5, 2017 - 7:53 am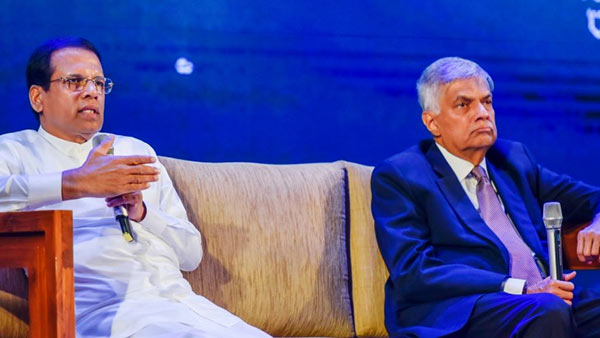 President Maithripala Sirisena says whatever said to the contrary, the journey of the consensual government during the past two and a half years is a clear victory for the people.
The launching ceremony of the Vision 2025 'A Rich Country' , the Economic Development Plan of the government, was held under the patronage of  President Maithripala Sirisena and Prime Minister Ranil Wickremesinghe at the BMICH, yesterday (04), and the President made these remarks addressing this ceremony.
The President further said that forming a consensual government, a new political experience which has never seen before by anyone was given for the country, for the betterment of the country and its people.
Even though whatever allegations were levelled against the consensual government, or how challenging that journey, it is a must that we should fulfill for the benefit of the country and its people.
Although,we cannot achieve 100% successful results from the consensual government in a short span of time, which was built uniting two main rival political parties over 60 years, all were able to fulfill that challenging responsibility while fulfilling their duties in a more disciplinary manner during the past two and half years.
The President emphasized that in the future too the responsibilities towards the country and the people will be fulfilled with commitment, while taking forward the concept of consensual politics with a comprehensive understanding.
(President's Media)
Latest Headlines in Sri Lanka