JVP factions to hold two conventions to expel rivals
Posted by Editor on September 30, 2011 - 9:01 am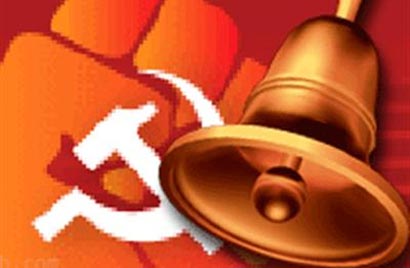 The warring factions of the JVP vying for the party's power, plan to hold two conventions in Colombo. The dates and venue have not yet been fixed but both Somawansa faction and the dissident group are preparing lists of names of the participants, according to party sources.
The Somawansa faction would hold a convention without allowing the members of the dissident group to attend it, sources close to the party leadership said.
JVP trade union wing leader K.D. Lalkantha said a special party convention would be held soon and only the members invited by the Central Committee would be able to attend it.
The dissidents would be expelled at the convention, he said.
Lalkantha in a brief interview with The Island said that the JVP was known as the most disciplined party in the country anyone who violated party discipline would be dealt with regardless of his or her position. He said the party had expelled Nandana Gunatilake, Wimal Weerawansa and Kegalle District MP Anuruddha Polgampola on disciplinary grounds.
Media spokesman for the dissident group former Educational Secretary and Politburo member Pubudu Jagoda said that they expected those holding the top posts in the party to take such a decision. "We, too, will hold a convention of the real JVPers so that the country will know our strength," he said.
Source: The Island
Latest Headlines in Sri Lanka