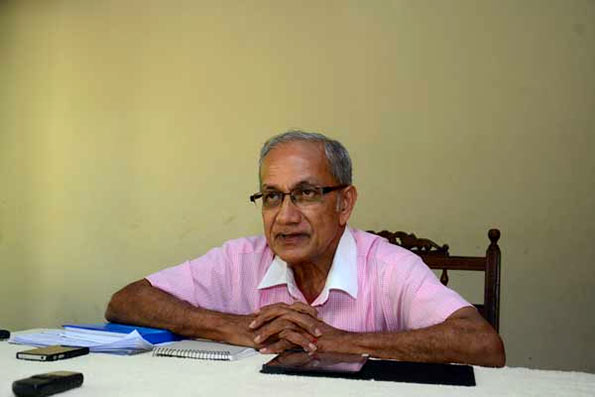 Former JVP Leader Somawansa Amarasinghe addressing the media yesterday said the Janatha Vimukthi Peramuna (JVP) must come to an end because it is today a misguided political movement. He alleged that the JVP has taken money from those who were behind the attempted coup on 9 January, and that is why they pretend ignorance of the attempted conspiracy.
"The JVP was created to protect democracy and social justice. We lost 100, 000 comrades fighting for those lofty goals. But now it has given up these ideals. It must hence die a natural death," he said.
Amarasinghe added that he masterminded all the victories of the JVP and after his departure the JVP has neither tactics nor a forward-looking strategy.
"If you say that my departure from the JVP was based on ideology, it's an understatement. I left because I disagreed with its strategic direction.
When I was the JVP leader a lot of things were hidden from me but I have now realized the truth. I will ensure that the First Front party will be a strong candidate in the coming election in the same manner in which I made the JVP a winner" he said.
The former JVP leader also criticized the United National Party (UNP) for sabotaging electoral reforms by presenting a bill that will not be accepted by a large number of parties and the people.
"The country has not secured the victory of 8 January. Those who plotted to prevent President Maithripala Sirisena from assuming duties on the morning of 9 January must be brought before Court. I know the investigation is continuing and that the President knows the danger he is in. That is why he disbanded Mahinda Rajapaksa's security apparatuses and reinvigorated the investigation into the Angunukolapelessa incident." Amarasinghe said.
(Ceylon Today)